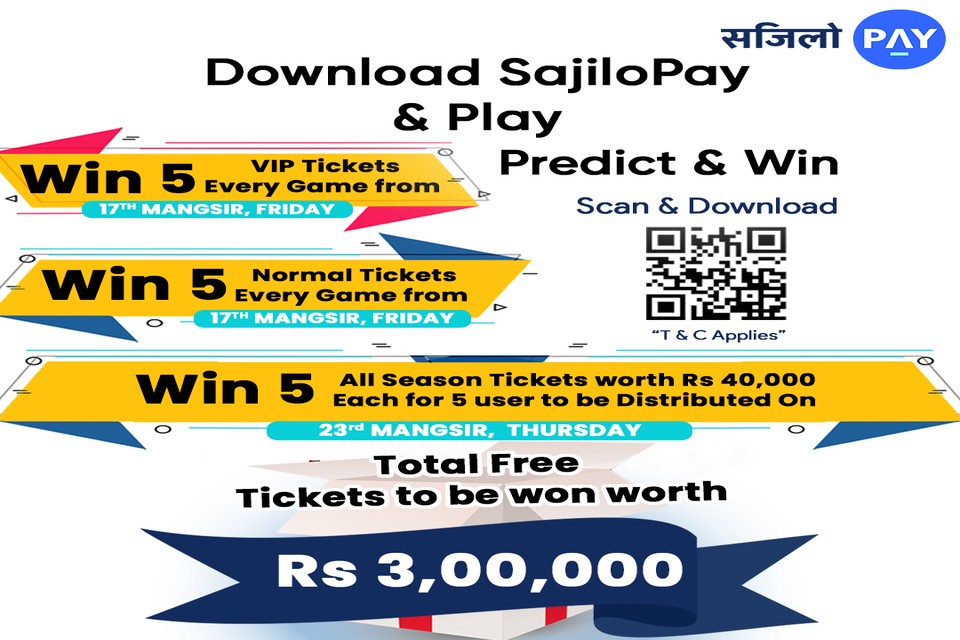 Martyr's memoial A Division league is on full swing in Kathmandu.

Weekend matches, matches under lights and huge turn out have made the league interesting.

Now you have the chance to win every game ALL SEASON ticket in VIP seat and also the chance to win 5 VIP and 5 Normal tickets for each game.
Predict the exciting game of Martyrs Memorial A Division League by going to the Sajilo Pay app and get a chance to win tickets for every game.
Ticket Winning Rules:
1. Participants will have to predict the outcome of the game through Easy Pay app.
2. Prediction will be valid only for KYC verified participants.
3. The winner must claim within one week from the date of winning the prize.
* Terms and Conditions Applies *
Download SajiloPay Now! http://onelink.to/sajilopay