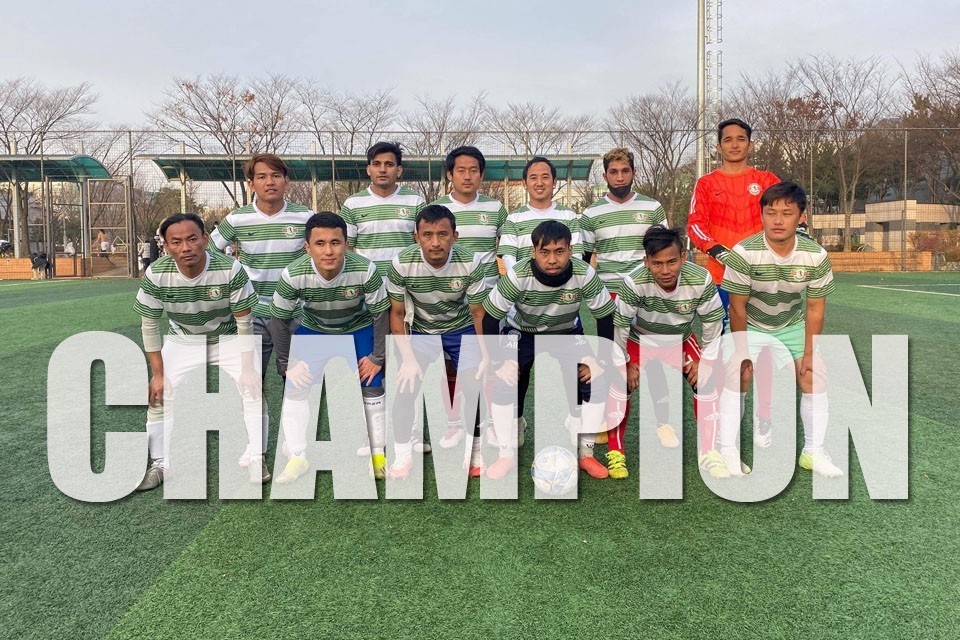 Dhankuta Football Club has won the title of Hwasang Cup Football Tournament among the Nepali immigrants in Hwasang Si, South Korea.
Dhankuta defeated Suwan FC 4-2 in a tiebreaker to clinch the title in the final of the competition held at Gangicho, Hwasang Si. Earlier, the match was decided by a tiebreaker after both the teams played a goalless draw.
A total of six teams participated in the competition organized by Hwasang FC. The participating teams were divided into two groups. Dhankuta FC from Group A and Suwan FC from Group B entered the final as group winners.
The winner, Dhankuta, won 600,000 Korean won, including the title, while the runner-up, Suwan FC, was forced to settle for 300,000 Korean won.