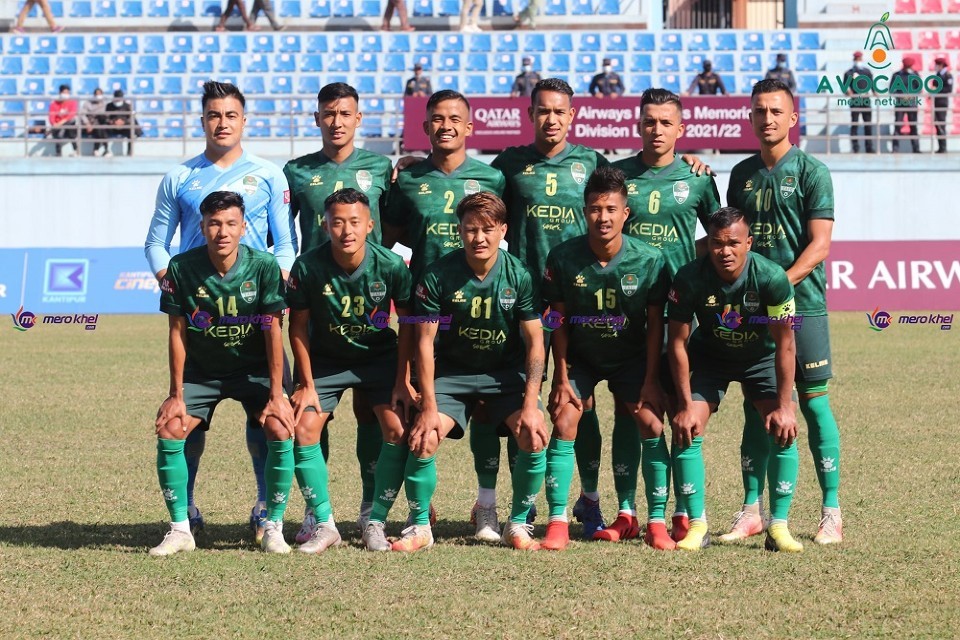 Former National and Tribhuwan Army club skipper, Janamat Karki is sponsoring team shirt to 12 lucky Army fans.

Colonel Karki is currently based in Nepalgunj but his mind and heart is with his team in Kathmandu where it is competing in Martryr's memorial A Division league.

12 lucky fans from 12 remaining games will get team's shirt. Fans need to meet certain criteria to be selected as the fan of the team.

Karki said he wanted Army fans to connect with their beloved players.

Army men started the league with 1-1 draw against Nepal Police. They will play against Machhindra FC on Mangsir 13.