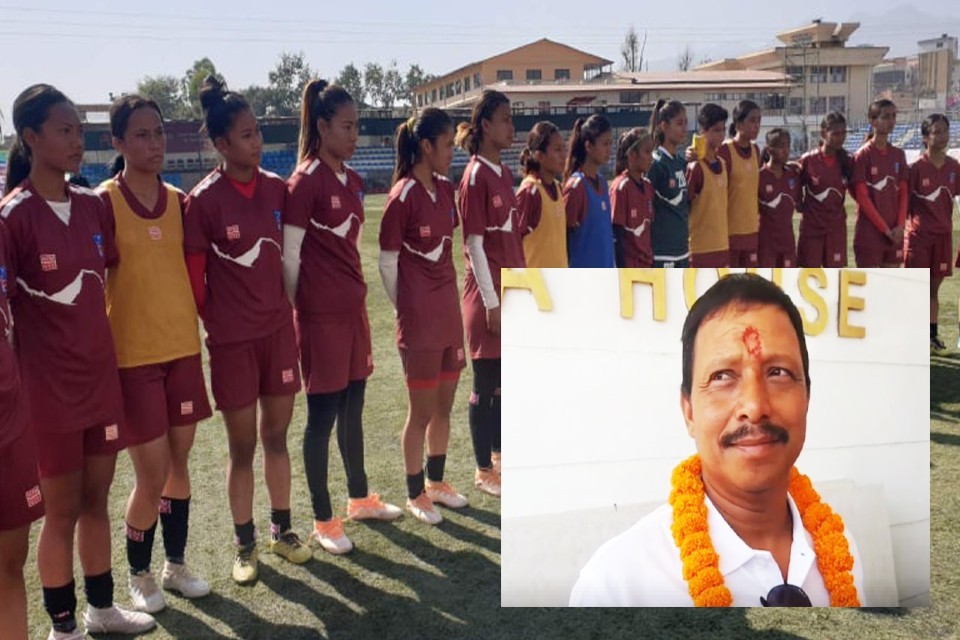 Former MMC coach Hari Om Shrestha has been appointed as the head coach of U-19 women's team.

ANFA confirmed his appointment on Monday.

The team is getting ready for SAFF U-19 Championship to be held in Bangladesh from December 11-21, 2021.
Meanwhile, coach Shrestha has called up 40 players for the closed camp of the national team.
Preliminary Squad:

Anjana Rana Magar, Lila Joshi, Puja Thapa, Ankita Rai, Sabitri Kishan, Manju Kumari Khadka, Saloni Rana Magar, Sabina Chaudhary, Pratikshya Chaudhary, Ganga Kumari Chaudhary, Rojina Shrestha, Bimala Bk, Priya Basnet, Goma Rokaya, Khusma Rai, Kumari Tamang, Susmita Chaudhary, Susma Tamang, Tulasa Bohara, Hima Rawat, Sarala Bajracharya, Manisha Sen, Susma GT, Saraswoti Rokaya, Surakshya Kumari Singh, Dipa Shahi, Preeti Kulung Rai, Sabita Rana Magar, Sunkala Rai, Renuka Hamal, Anjali Machamasi, Menuka Ale Magar, Rajani Thokar, Rashmi Kumari Ghising, Sadipa Bholan, Chandra Bhandari, Kusum Khatiwada, Amisha Karki, Sunita Tamang, Jenifer Rana
Nepal Vs Bangladesh - 2nd Friendly Match Highlights