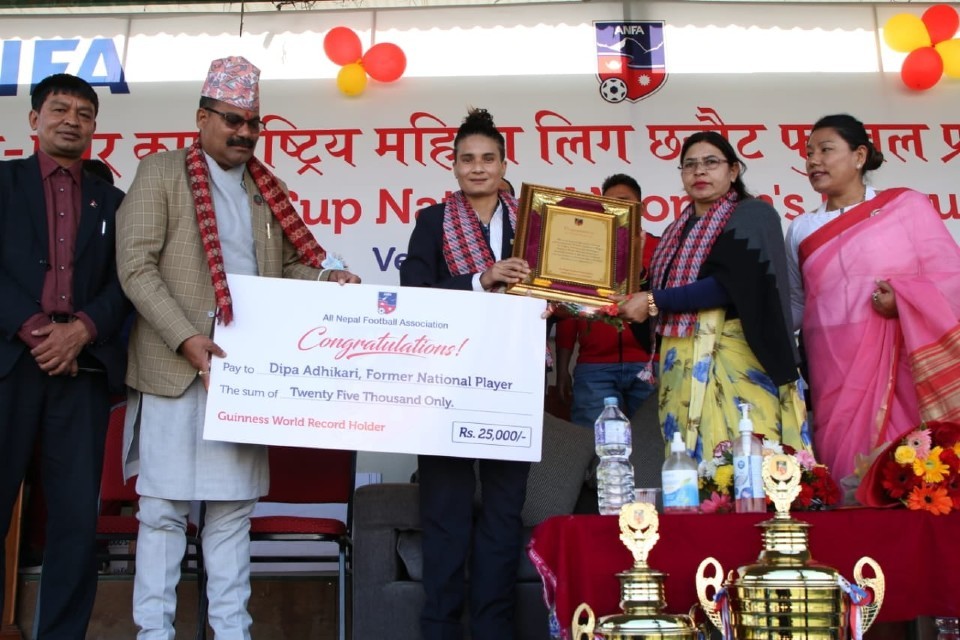 Dipa Adhikari, former Nepal international was honoured today at the presentation of Deputy Mayor Cup National League Qualifiers final.

Dipa received a cheque of Rs. 25000.

After playing football in the lowest spot on the planet (-320m) in Jordan, she set the Guinness world record.

With a score of 4-2, women from more than 20 countries set a new global record in the Dead Sea game, which was dedicated to promoting gender equality in sport.
The match between two all-female teams made up of players from Afghanistan, France, and Nepal finished 4-2 in favor of her, who now have a second world record under her belt.

Equal playing field organized the event.
NEPAL WOMEN'S VS KYRGYZ REPUBLIC 8-0 | MATCH HIGHLIGHTS