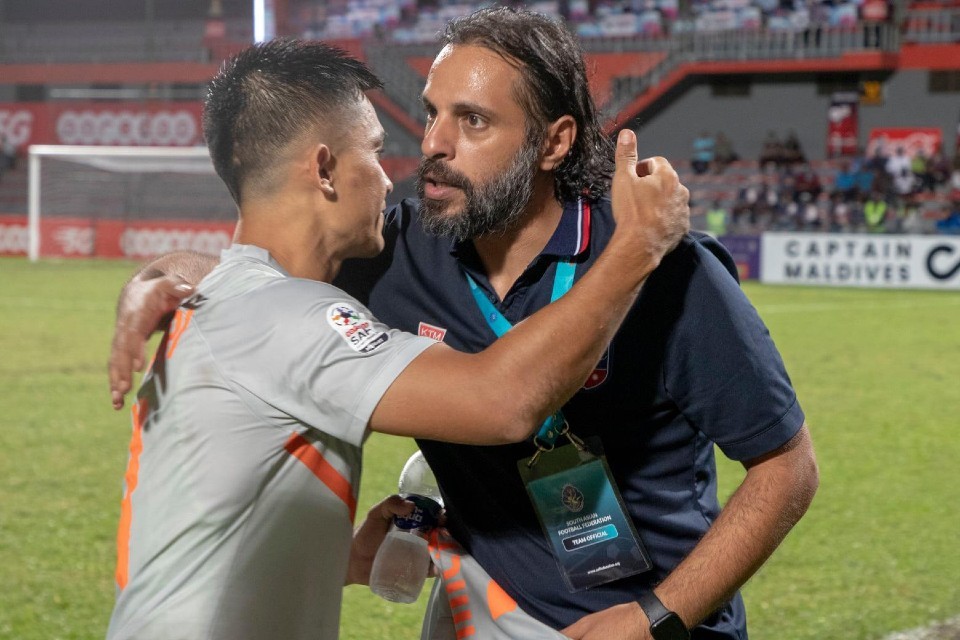 Abdullah Almutairi's reign in Nepali football ended with a heartbreaking defeat against India in the SAFF Championship final in Male last evening.

But the Kuwaiti coach who was banned from the sidelines yesterday was heard to be proud of the way his team played under him and urges the fans to keep getting behind this team.

Almutairi was joyful and full of pride in the team he assembled and thanked the fans for the support he got in his short tenure.

"Until my last breath, I'll love Nepal. They gave me support and love. There might be a few bad people, but that doesnt mean everything is bad. Most important is love, the love Nepali people gave me, it's hard for me to leave", he said.

Taking to a journalists on the pitch after the final loss, he left a message to the fans urging the fans back home to go to the airport and welcome the team back home in a grand fashion.

"I request Nepali people that on the morning of 18th October at the airport in Kathmandu, the team will arrive, and the people must show them their love and support. Don't care about the coach or ANFA or the government", Almutairi said after the match.

"Go and welcome the team, if you are proud of this team, that is the most important thing".

Abdullah Almutairi who started the job back in April took Nepal to the third round of the Asian Cup qualifiers and the SAFF Championship final for the first time in history.
Coach AA Not Happy With Indian Coach Igor Stimac