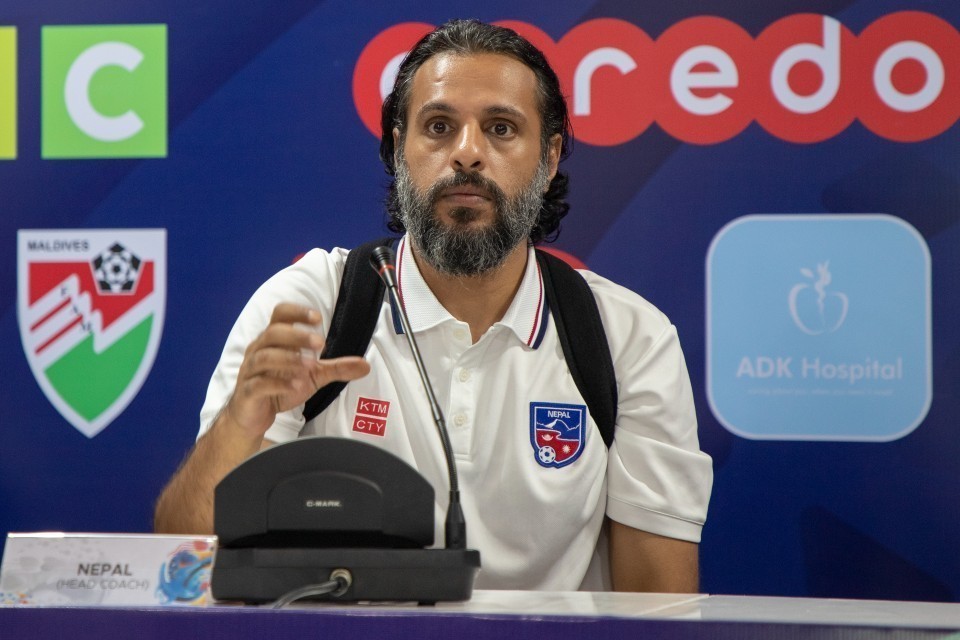 Nepali national coach Abdullah Almutairi was in no mood to talk to the Nepali media at the post-match press conference after the clash against Bangladesh.

Nepal got the all-important point they required to go to the final thanks to a penalty that was converted by Anjan Bista late in the game.

Abdullah poured his frustration out when he blamed the media to have made unnecessary headlines and news that'd affect him and made fun of him.

He said he couldn't sleep for three days after seeing comments from the fans. Many fans poured their frustration on social media of various media after Nepal was beaten by India.

In the press conference, he also dropped a bombshell when he announced that he'll be leaving the position of head coach of the Nepal national team after the final on Saturday.

Almutairi back in his first presser after getting appointed as the head coach had announced his three main objectives. And he against reminded those objectives and the completion of them; getting to the third round of the Asian qualifiers, to the final of SAFF, and creating a new team.

Talking about the penalty incident that gave Nepal the point they needed to qualify, he stated that it was all about perspectives from both sides. "For Bangladesh, it's not a penalty and for Nepal, it is. I'll be wrong to say 'yes' or 'no'", the Kuwaiti coach said about the incident.

Nepal faces India for the regional title in what would be Almutairi's final game as Nepal head coach.
Coach AA Not Happy With Indian Coach Igor Stimac