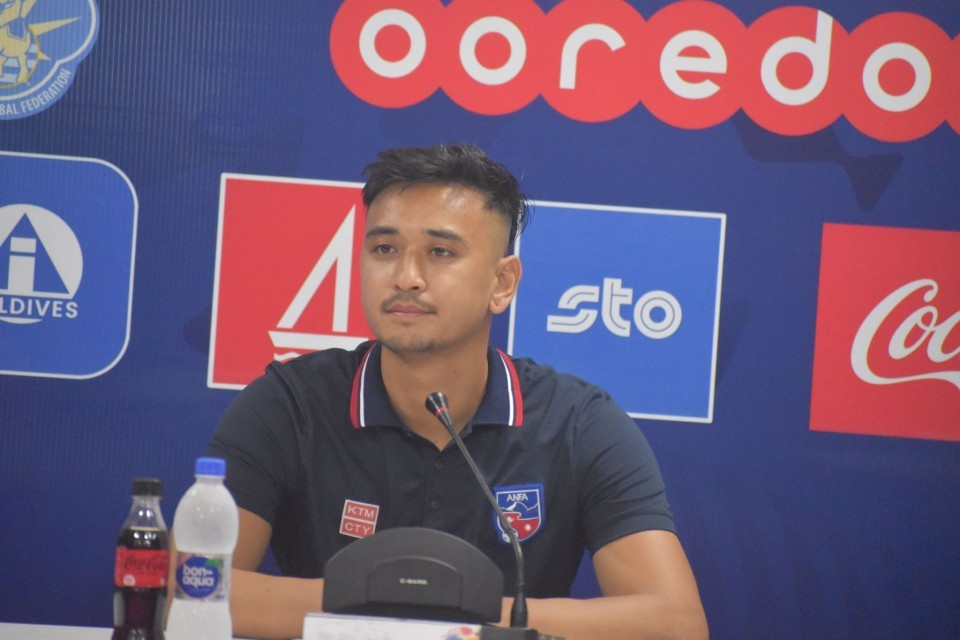 Nepali goalkeeper Bishal Shrestha claims his team is not under any pressure and will give their all in tomorrow's match against Bangladesh.

Bishal stated during the pre-match press conference, alongside assistant coach Kiran Shrestha, that the team is looking to make history this holiday season at home.

"We've been working hard for a long time to get to this point." It's a fantastic opportunity to make history, and we're ready to go," Bishal said. "Everyone in the camp is looking forward to this game with a positive attitude; it's an 'if not now, then when?' situation, and we only have one goal in mind."

While he says the team will be ready tomorrow, he doesn't expect this match to be easy.

"Past victories should be left in the past." We respect our opponent, but we'll be there to make history," Bishal says, echoing Nepal's desire to do something never done before.

In their quest to reach the final, Nepal will face Bangladesh on Wednesday. The game will begin at 4:45 p.m. Nepali time in Male.
Nepal Vs Mauritius 2nd Friendly Match Highlights