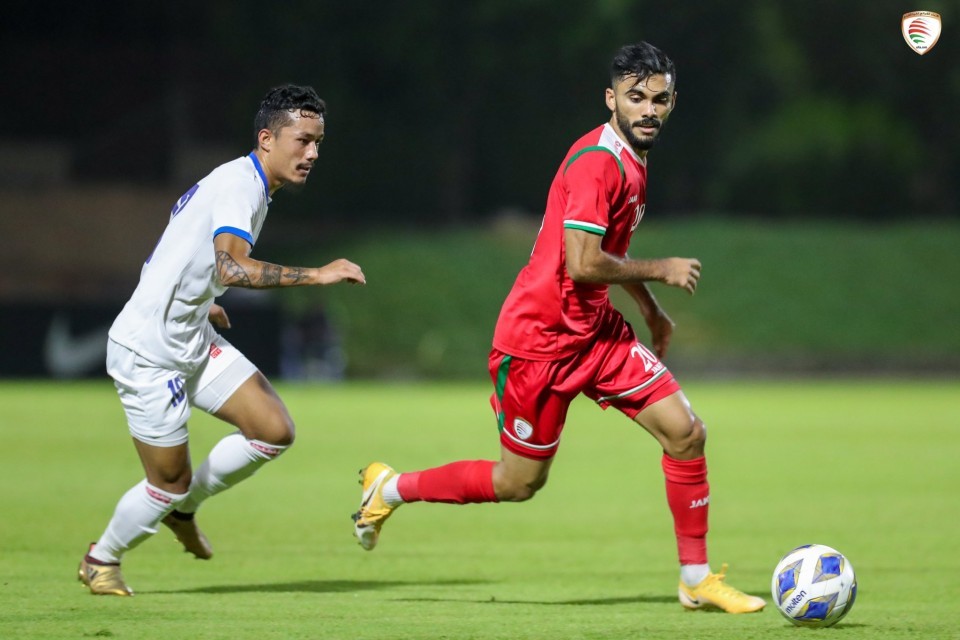 Nepal went down 2-7 to higher ranked Oman in a friendly match played in Doha, Qatar on Sunday night.

Nepal played the match to prepare for the upcoming SAFF Championship 2021.

Nepal played tight first half that ended at 2-1 in favor of Oman. But Oman fielded first choice players in the second half and the impact was made in the score line.

Nepal coach Abdullah Almutairi said Nepal needs to play against higher ranked teams to be stronger. So he is preparing the team accordingly.

The team will now head towards Maldives for south Asian gala starting from October 1. Nepal will play against Maldives in their opening match.