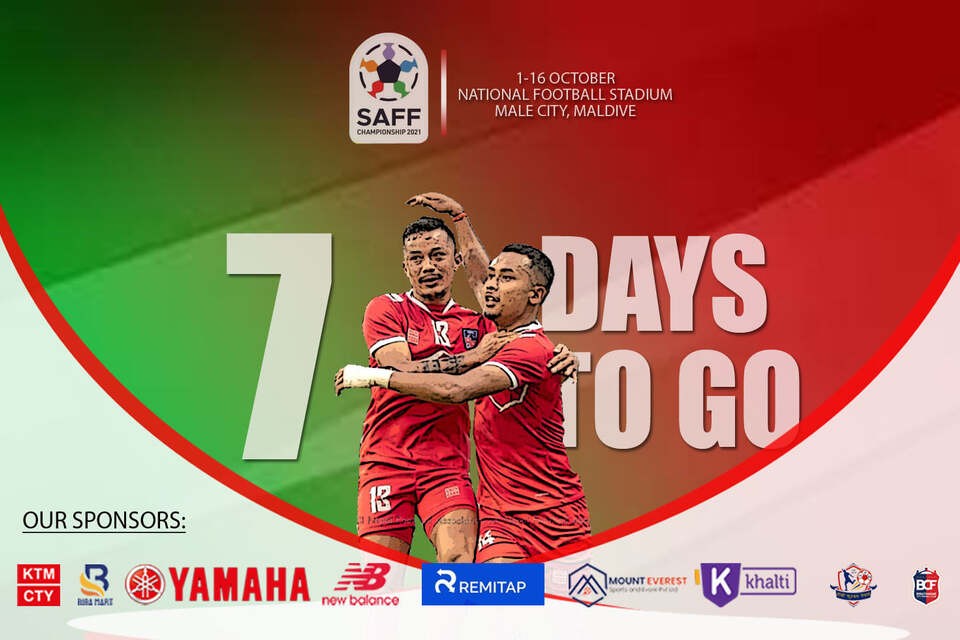 It is just 7 days left to go for highly anticipated SAFF Championship 2021.

Maldives is hosting the event from October 1-16 in Male City. Five SAARC countries are taking part in the event, which Nepal has never won it.

We are starting the countdown. It is just 7 days to go.

How excited are you for the event?

Share us your excitement !
SAFF Championship 2018: Nepal Ready For Maldives