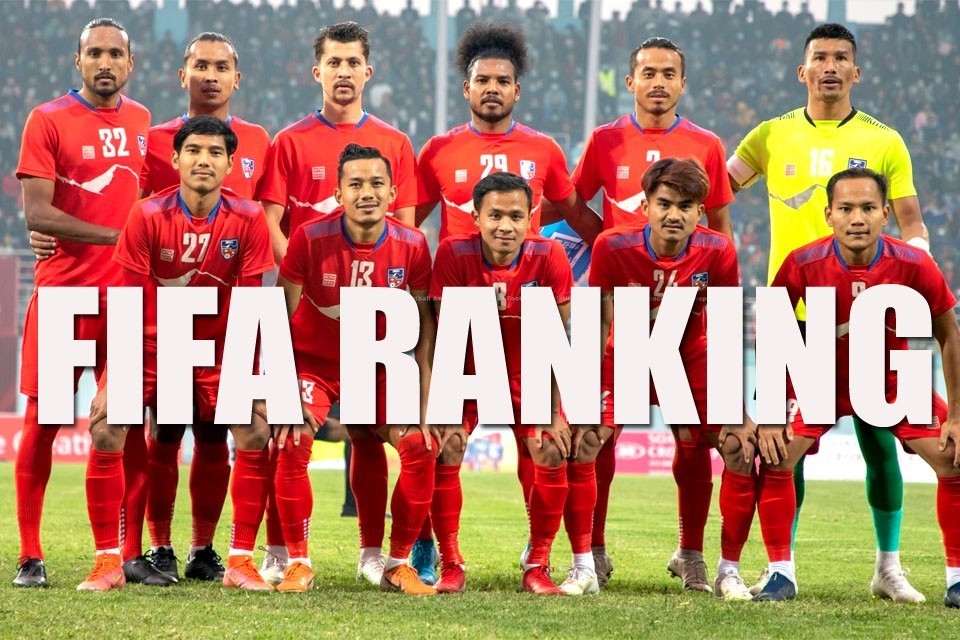 Nepal has remained unchanged in FIFA world ranking for the month of September.

Nepal is in 168th position though they played draw against higher ranked India in the friendly match in Kathmandu. They had lost 1-2 to India in the second friendly match last week.

FIFA revealed the ranking on Thursday.
India are in 107th (-2) position while Maldives are in 158th position. Bhutan (187) has leapfrogged Bangladesh (189), who dropped one position down.
Pakistan are in 198th position and Sri Lanka in 205th position.
Belgium are atop while Brazil in second and England in third position respectively.
Nepal Vs Mauritius 2nd Friendly Match Highlights