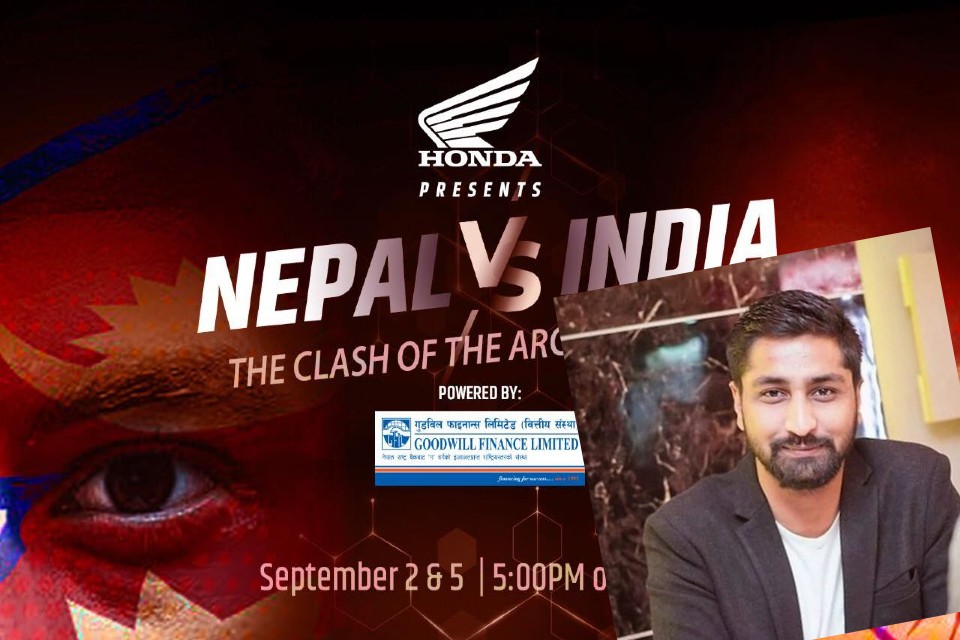 Nepal is hosting India in a two match friendly series at Dasharath stadium. First match will be played on September 2 and second on September 5, 2021.

Ad Pad Pvt Ltd has acquired the rights for the broadcasting and marketing of the series. GoalNepal sat with its MD. Mr. Suraj Giri and asked him some questions.

1) Please tell us about Adpad and it's involvement
Adpad is Nepal's leading content development and acquisition company. Adpad is Nepal's biggest investor in Sporting rights and holds the sponsorship rights to the Nepal Cricket Team Men's jersey, we were partners in the Bajaj pulsar tri nation series, we are partners in the Nepal vs India fixture with All Nepal Football Association, we hold the rights for EPL broadcast for three years and we look to further increase our investment as the years go by. Apart from Sports, our products are the leaders in their particular genres in the TV industry. We were the partners in Nepal Lok Star, Nepal's biggest investment in Lok Dohori genre, we were the partners in Nepal Idol Season 3, we are the partners in Sakkigoni which has the highest consistent viewership on YouTube, we are currently producing Crime Files: Nepal's first series inspired by true crime and Voice of Nepal Kids: Nepal's first international franchise based kids reality TV show; both airing from next month.

2) How excited is Adpad for the Nepal India series
Very much! This is probably the biggest game in football we have seen after SAFF 2013 and to be a part of this feels amazing.

3) Who are the broadcasters of the match ?
In Nepal, Himalaya TV and OSR Sports Youtube Channel. In India, Indian Football Team Facebook page. And rest of the world, OSR Sports Youtube Channel.

4) Being the senior commentator, how do you feel about the series ?
It is going to be an exciting game to comment on. Nepal's young team and their new style of aggressive football has gathered much praise from the fans and there will be much attention has to how this young team will pan out against Nepal's biggest rival in football: India.

5) You are commenting on the series, how excited are you ?
Couldn't be more excited and to be honest, a little nervous as I haven't been behind the mike in a while. It is a huge stage and with the world watching, to be able to live up to my previous stints and the huge expectation from the fans is challenging. The response has been overwhelming and I am confident that I will perform well.

6) What's your message to the fans ?
Well, keep supporting Nepali Football. This is a transitional phase for Nepali Football team so be kind in your criticisms. Remember the mood we set outside the field is definitely going to reflect on their performance inside the field! Go Nepal!
SAFF Championship 2023: Nepal vs Pakistan - Match Highlights