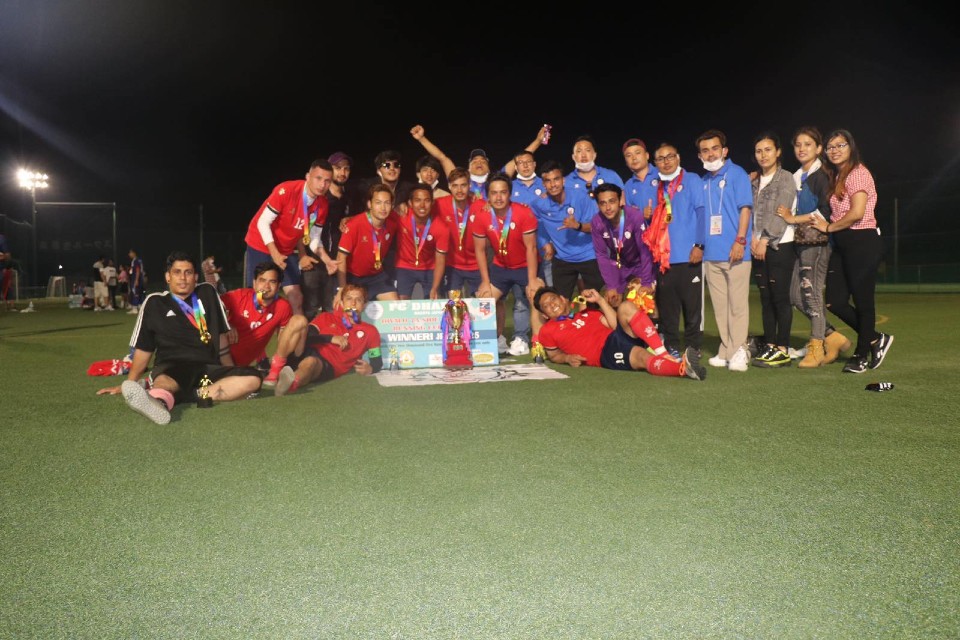 Shizuoka Guys have lifted the title of 7-A-Side running cup football tournament in Nagoya, Japan.

Shizuoka Guys defeated NNFc Nagoya 3-2 on penalties on Sunday to lift the title. Both teams played 1-1 draw in regulation time.

The champions received JPY 2,52,525 while runners up team got JPY 1,51,515.

FC Dharan organized the event. Chairman Yoman Dewan thanked everyone for their support in making the event successful.

Best player: Anil Gurung (NNFC)

Highest goal scorer: Sajan Pradhan (Shizuoka)

Man of the final match: Prem Gurung (NNFC)
Best GK: Bibesk Thapa (Shizuoka)

Earlier, guest Bibek Thapa inaugurated the championship and Deepak Karki distributed prizes to the winners.