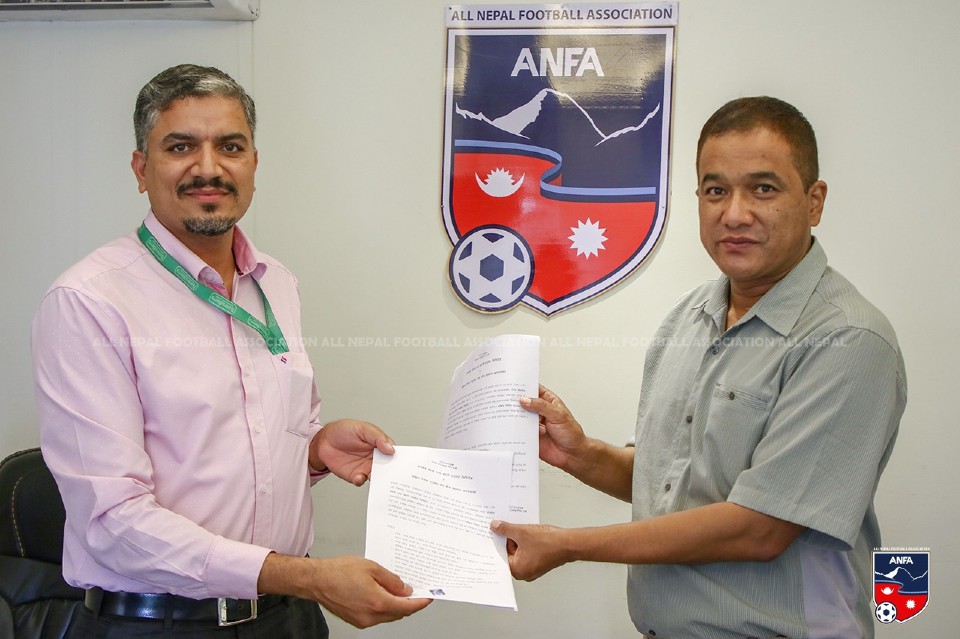 ANFA and Salesways Cash and Carry Pvt Ltd (Salesberry) has signed a MoU for the supply of grocery items at ANFA Complex.

ANFA runs youth football academy at the complex.
ANFA General Secretary Indraman Tuladhar and Salesberry Chief Operating Officer Chet Narayan Poudel signed the MoU at ANFA Complex on Tuesday.
Look Of Dasrath Rangasala In COVID Pandemic