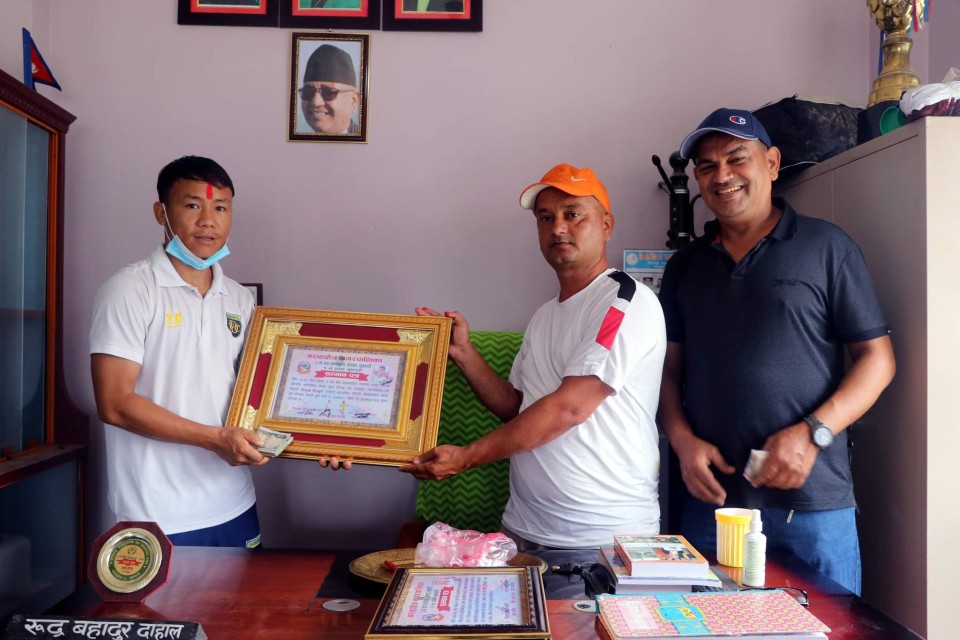 Barahkshetra municipality ward number 3 office has recently honored MMC and Dhangadhi FC player Nisan Limbu.
Ward office honord him for making the municipality proud.

Limbu said he was thankful to the ward office for the honor.

The ward also honored A Division league player, Safal in the same program.