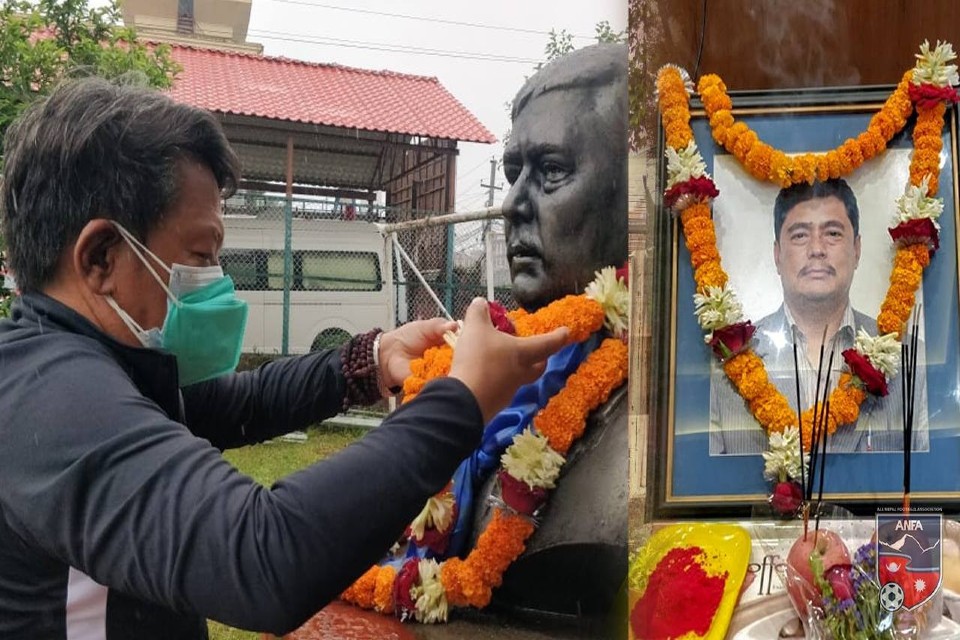 All Nepal Football Association (ANFA) has marked 6th death anniversary of former acting president Lalit Krishna Shrestha.

Shrestha - who was also the president of Three Star Club - was elctrocuted in his newly constructed home at Bhaisepati in 2015.

ANFA president Karma Tsering Sherpa, ANFA officials, club officials and journalists paid floral tribute to Shrestha at his half bust established at ANFA premises on Saturday.


Look Of Dasrath Rangasala In COVID Pandemic