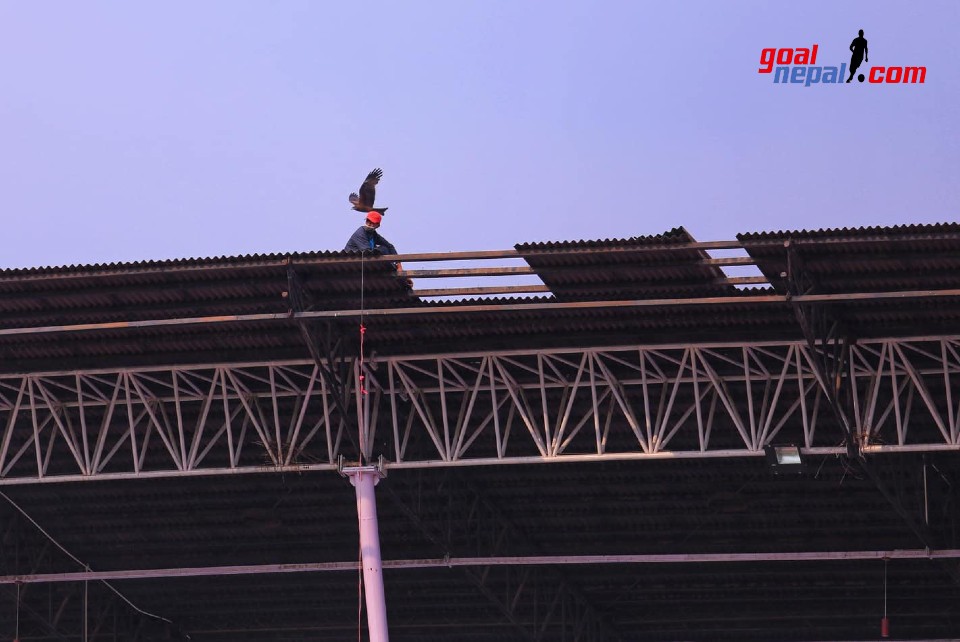 National sports council has started repairing torn out roof sheets at Dasharath stadium.

The sheets at general stands were torn out by heavy winds last week.

"We are committed to maintain our property", said NSC official.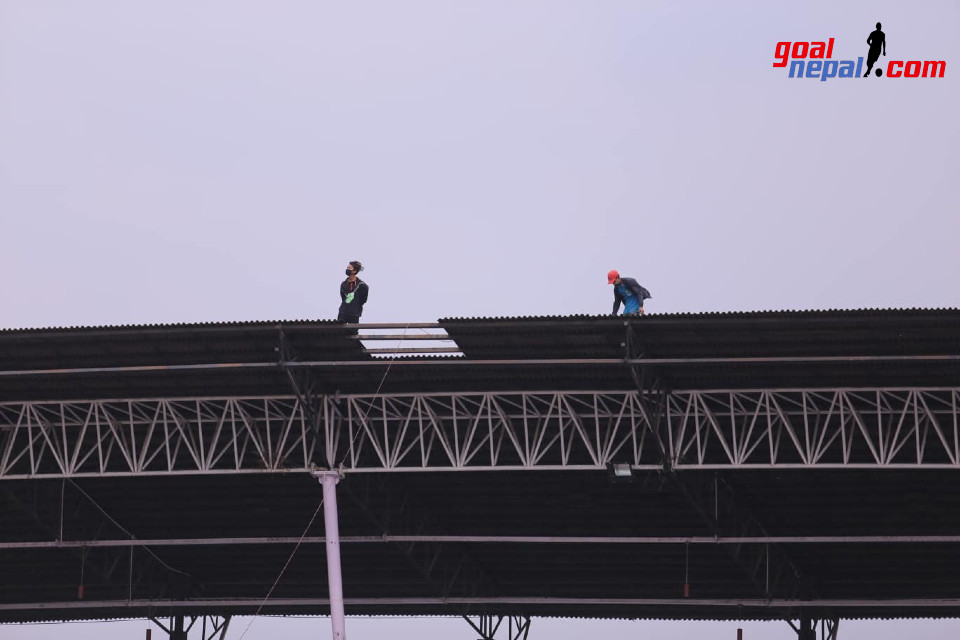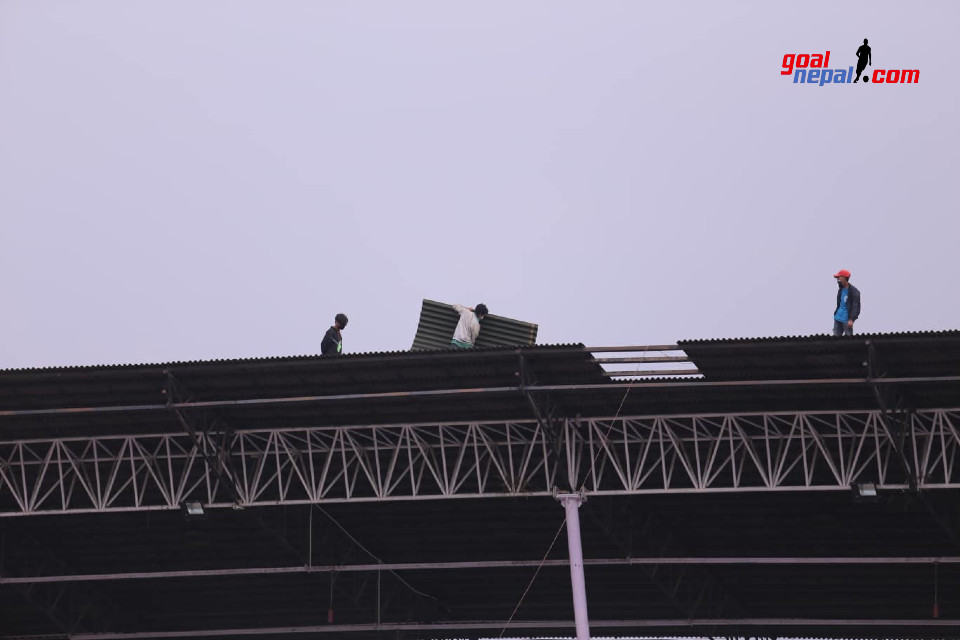 Dasharath stadium is the only one AFC standard stadium in the country.

Construction of Pokhara international stadium - which is going to be 2nd international stadium of the country - is yet to completed.

The government is planning to construct one international stadium each in seven provinces.
Look Of Dasrath Rangasala In COVID Pandemic