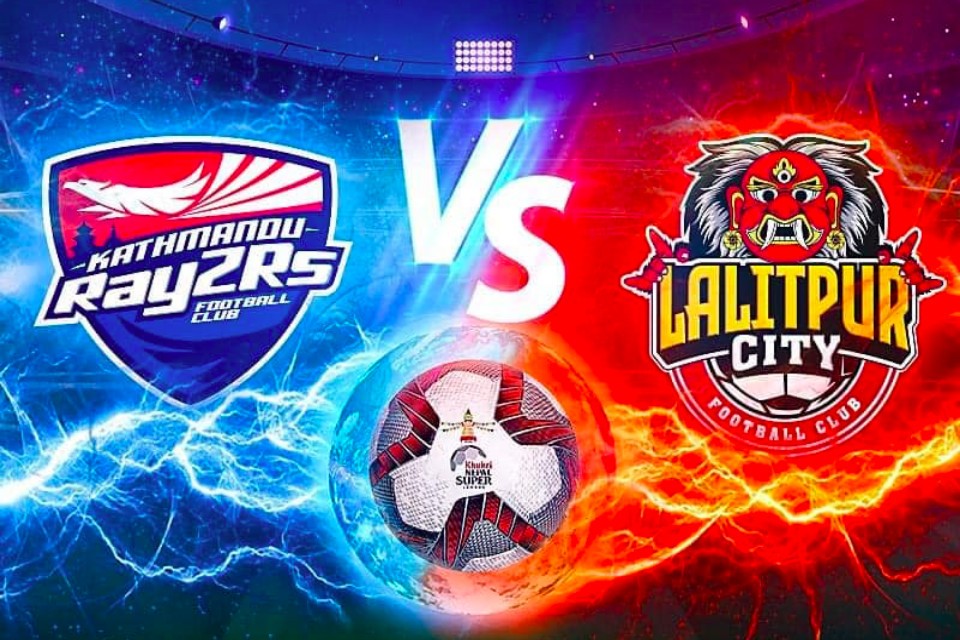 The much talked about and eagerly awaited National Super League gets off to a quiet start at Dashrath stadium Saturday.

The opener between city rivals Kathmandu Rayzrs FC and Lalitpur City FC will be played in front of an empty stadium, TV cameras and a handful of journalists. The inaugural tie marks the start of the first ever franchised based league in the history of Nepal football.

The promotion and marketing of the tournament has been up to the mark,and the team branding process looks quite impressive .

The teams have successfully barnstormed the social media platforms to raise their profile and
boost their fan base. In my opinion,the only downside has been the scheduling of the tournament in the midst of the
pandemic and a cramped domestic schedule. It seems there was a rush to organize the competition.

The timing of NSL has adversely impacted tournaments in the likes of Birat Gold Cup , Simara Gold Cup and many more.
These tournaments suffered because of low- quality teams participation.The country's top notch clubs were unable to participate due to players unavailability.

A majority of players who play for these clubs have been recruited by teams playing in the National Super League(NSL).They refused to release them for the tournaments. All Nepal Football Association ( ANFA) must address the scheduling issue promptly to protect tournaments that have been around for a long period of time, Back to NSL, no fans will be allowed into the stadium due to COVID-19 safety precautions.

The decision was made by the organizer of the tournament Nepal Sports Event and Management. It's the right decision in view of the grave danger posed by the latest wave of COVID -19 in the country. Nothing is more frustrating and disappointing than when you are told to stay away from the stadium.

Given the dire circumstances, fans should not risk their lives and put others lives at risk.The wise thing to do is, stay at home and enjoy the action on your TV set.
Likewise, players will miss the fans who bring lots of energy to the arena and give them a shot of adrenaline.

No doubt, the fanfare,pomp and gaiety surrounding the inauguration event will be sorely missed by everyone.At the moment,our top priority must be to keep ourselves safe and healthy.

The opener between Lalitpur City FC and Kathmandu Rayzrs FC is expected to be a close , intriguing and exciting affair. My guess is , it's anyone's game.

Going by the makeup of teams, it is a blend of youth and experience. In addition, the squads are packed with exciting talents and capped players.

Not much separates them in terms of tactical strengths and techniques. They play the same style of football and are very familiar with one another's style of play, weaknesses and strengths. The side that plays to their strengths and exploits the opponent's weaknesses is most likely to dominate the proceedings.

The performance and contribution of foreign recruits will be crucial to the team's success. I expect both coaches to include two offensive overseas players in the starting eleven. Also the side that performs consistently and makes the most of scoring chances stands a better chance of winning.

Both teams will be looking for a winning start to build early momentum in the competition. I expect them to play an attacking brand of football

It should be an interesting strategic and tactical battle between the two very talented and experienced homegrown coaches Pradip Humagain ( Lalitpur City ) and Bal Gopal Maharjan (Kathmandu Rayzrs).

By Sushil Thapa , Fairfax, VA