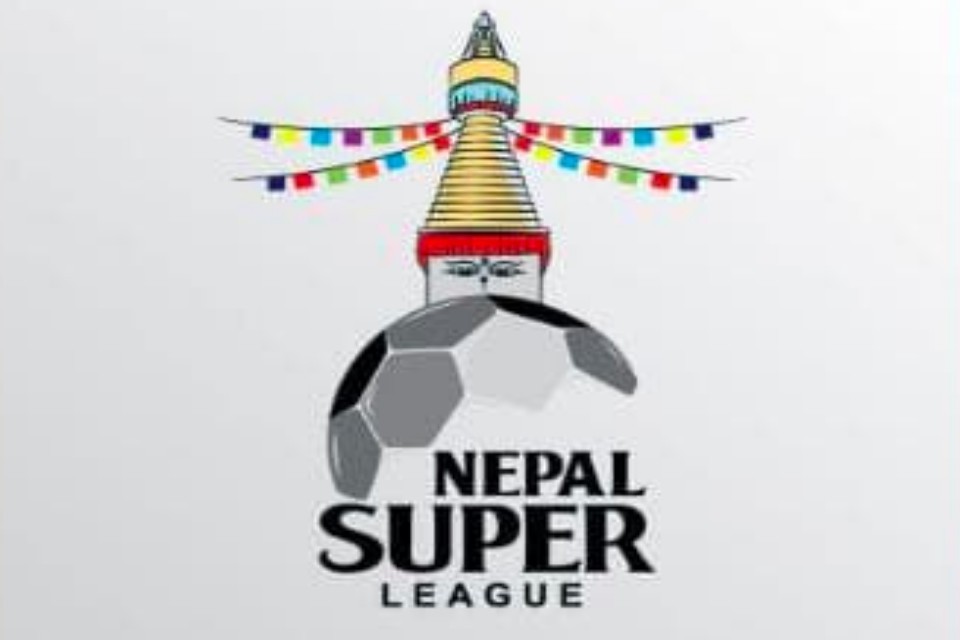 Unprecedented excitement and anticipation is building among football aficionados for the inaugural kick off date of the first professional franchise football league in the history of Nepal football.

The start of the franchise based football tournament is the biggest and by far the most important breakthrough for Nepal football.

After waiting for decades, the long overdue tournament is finally unfolding before us much to our relief and delight.

It should be noted that the first ever franchise based sporting event started in Nepal with the Everest Premier League Twenty20 cricket tournament in 2016. The epoch- making involvement of the private sector in the development of football is a shot in the arm for Nepal football.

As we all know, the private sector plays a key role in the development of not only football but sports, on the whole.

It's involvement has become increasingly imperative and necessary for the overall development of sports and, even more so for a country like Nepal that badly lags behind in sports. The competition christened Nepal Super League(NSL) is managed and organized by Nepal Sports and Event Management(NSEM).

All Nepal Football Association (ANFA) will provide all necessary technical support for the tournament. It would be very unfair to overlook and appreciate the hard work, effort and time put into by the football association to make this happen.

ANFA under the stewardship of Mr. Karma Tsering Sherpa deserves kudos for doing the right thing, finally. Nobody should dispute the fact that they have given Nepal football a much needed dose of hope and, hopefully, a new direction.Only time will tell.

Needless to say, NSL would not have been possible without NSEM support and collaboration. Their role will be critical and crucial in shaping the future of Nepal football. Furthermore, NSEM has agreed to organize nationwide School League tournaments in 11 cities targeting 300 schools.The competition is expected to run for 10 months .
Talking about NSL and School League, ANFA Executive Member and President of Eleven Arrows Club, Duhabi,Deepak Rai said, " The entire football fraternity in the country is super excited about the two competitions. In the ever changing international football scenario, franchise based league has become a prerequisite for the sport to grow and develop
professionally. I am confident that NSL will fill the deep void in Nepali football."

" NSL is an important achievement for us and a turning point in domestic football.I see this as a stepping stone to better things.If everything goes as planned, NSL will be the driving force to transform the landscape of Nepal football.We worked tirelessly and went to great lengths to get NSEM onboard to partner us in one of our most ambitious projects. They agreed to share our vision and commitment to work together for a common goal.We are grateful to them for
believing in us, " he added.

"Likewise, NSEM involvement in the nationwide School League is vitally important.The tournament is a perfect platform for budding school talents who would be able to showcase their skills and ability to play the game. In other words,it is all about catching high-potential talents young and nurturing them into long term prospects."

Mr. Rai agreed that the existing infrastructure and training facilities are woefully inadequate and do not keep up with global standards.

"We are committed and focused on improving and building infrastructure and training facilities across the country. Developing and improving grassroots level football and youth football are our top priorities also",he said.

NSL is a landmark event and marks the beginning of a new era of football in Nepal. The franchise league , though, in its infancy brings optimism to the sport that has long stagnated, owing to absence of professionalism ,coupled with lack of infrastructure, mismanagement and failed governance on part of ANFA

NSL is bound to further intensify the popularity of football in the country, and help in the development and production of elite players.

More importantly, it will create pathways to success for aspiring footballers,helping them achieve the dream of becoming professional players and step onto the bigger stage of international football.

The seven competing teams are-Biratnagar City FC, Kathmandu Rayzrs FC, Lalitpur FC, FC Chitwan, Pokhara Thunders, Butwal Lumbini FC and Dhangadi FC. The tournament will be played in a round- robin format and held in Dasharath stadium, starting from April 24th to May 8th.

Each team can have a maximum of 20 players, including three foreign players. And only two overseas players can be included in the first playing eleven.
Out of 149 players listed in three categories for the auction, 98 players were bought,leaving franchises with 5 more players to complete the roster of 20 players.As reported, franchises spent a total of Rs 7.8 million in buying players.
So far the franchises have signed players from France, Spain,Ghana, Chad, Nigeria, Cameroon, Egypt, Croatia and Azerbaijan.

Biratnagar City FC , Butwal Lumbini FC and FC Chitwan have already met the foreign players' quota, while Dhangadi FC and Lalitpur City FC are left with 2 and 1 signings respectively.

On the coaching front, only Biratnagar City FC and Dhangadi FC have a foreign coach from India and Nigeria respectively. The other five have opted for homegrown coaches. It is to be hoped that the franchises spread their wings beyond the pitch and play a larger and
meaningful role in the upliftment and sustainable development of football.

That is to say,they can make more investments for creating infrastructure ,training facilities, academies and so forth.

The opener between city rivals Kathmandu Rayzrs FC and Lalitpur City FC kicks off the NSL at Dashrath stadium on Wednesday.

With the latest COVID wave dangerously lurking on the horizon, chances are the tournament will be played without fans.

Should that happen, fans will be left utterly disappointed, undoubtedly.They will have to stay glued to their TV sets to watch every match live.API HD Television will provide live television coverage of the tournament.

Even if it means watching the action from the comfort of your couch, enjoy every match to the fullest.

By Sushil Thapa, Fairfax, VA