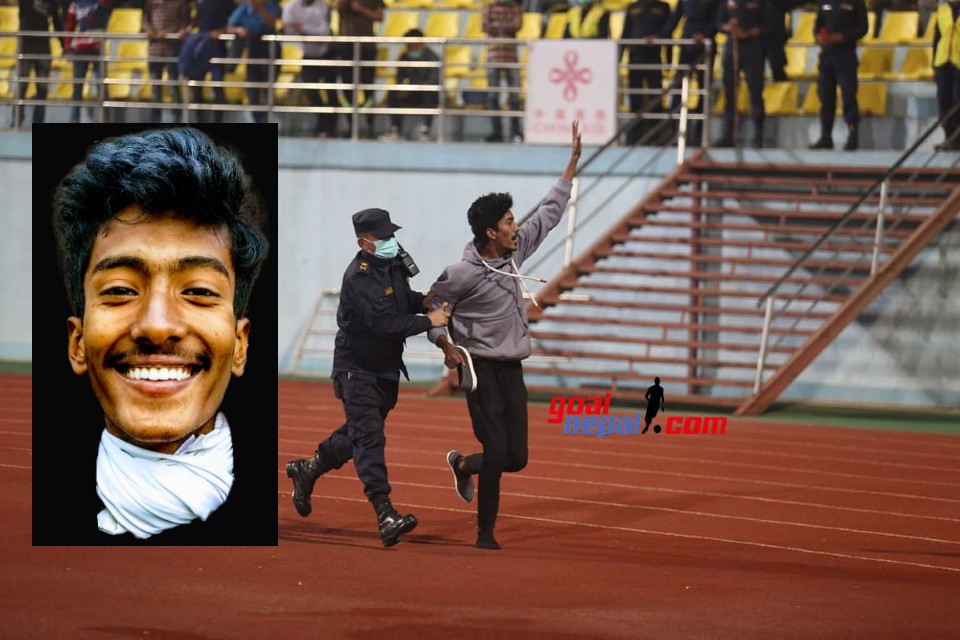 Pitch invasion is a regular scene in international sports. Nepalese fans find it interesting when Ranjan Thapa invaded the pitch in the final match between Nepal and Bangladesh at Dasharath stadium on Monday.

GoalNepal caught up with Thapa and asked him What drove him to do so.

"I am a fan of Rohit Chand. So, I invaded the pitch to meet him", said Thapa over virtual chat.

Thapa was kept in a police custody for two hours after the incident. Police let him go after some formalities and interrogation.

"With my fresh experience, I suggest all the fans to meet the players in a proper way. If they want to experience just the way I did, I want them to think twice".

Thapa said he was scared a bit when he entered the field.

"I was scared a little bit when I entered the field and I was looking for Rohit (dai) infront of Anjan Bista (dai) and (Rohit dai) heard and came towards me and he gave me a hug.

"Honestly, it wasn't for publicity. To those who are calling it for publicity, I completely disagree with them. I did because I wanted to meet him", said Thapa.

Nepal defeated Bangladesh 2-1 to lift the title of tri-nation cup.