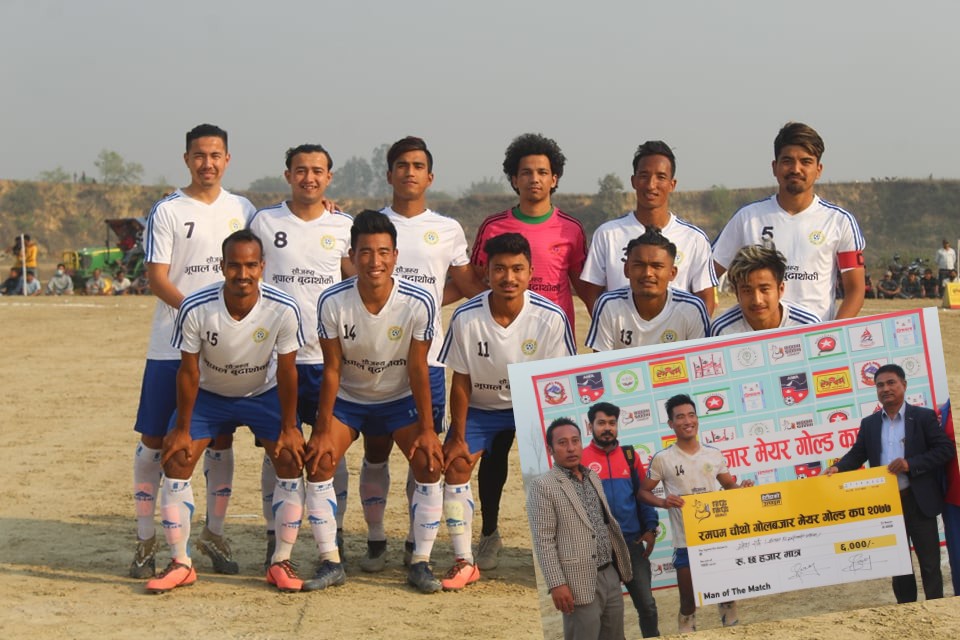 A makeshift team of Jalthal FC, Jhapa has defeated a second side of Tribhuwan Army FC in the opening match of Rumpum Golbazar mayor cup football tournament.

Jalthal FC defeated Tribhuwan Army FC 3-1 to enter semifinals on Friday.

Umesh Rai scored a brace (9', 80') while Bijaya Bhujel scored another for the winners in 60th minute.

Om Prashad Rokka scored one for Army in 37th minute.

Two goal hero Umesh Rai became the player of the match.

APF Kathmandu will play against Dangihat FC, Morang on Saturday.
Golbazar Pratibha club is organizing the championship, which has a winning purse of NRs 4,04,444.