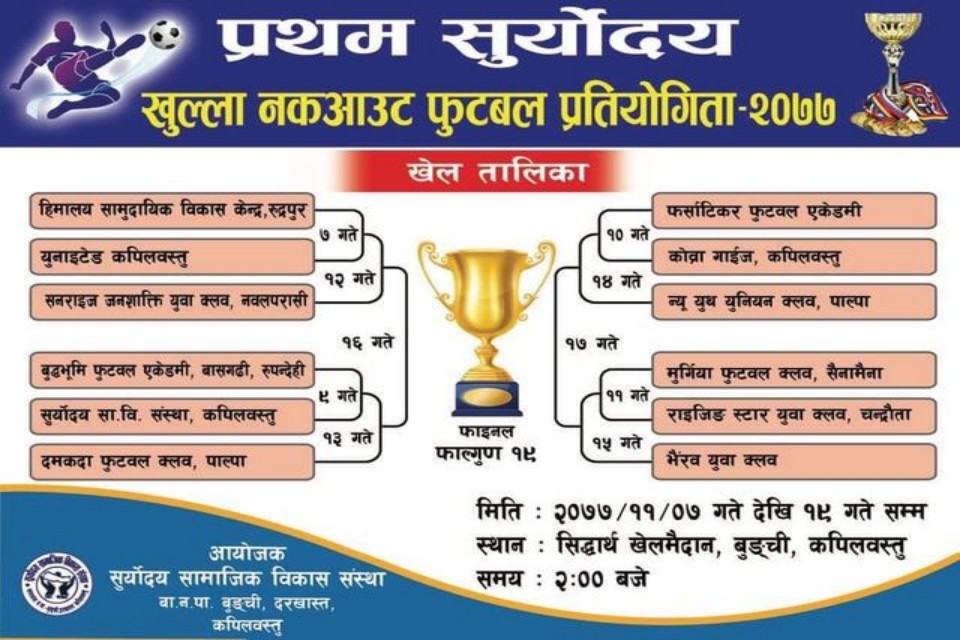 Rising Star Chandrauta is playing against Murgiya FC in pre-quarterfinal match of 1st Suryodaya cup football tournament today.

The match will be played at 3:30 PM NST.
GoalNepal is the official web parter and will stream the match LIVE.
12 teams are taking part in the event, which is organized by Surodaya social development centre (SSDC).