Province 4
First Dhampus Mitrata Cup From Ashoj 14
First Dhampus Mitrata Cup From Ashoj 14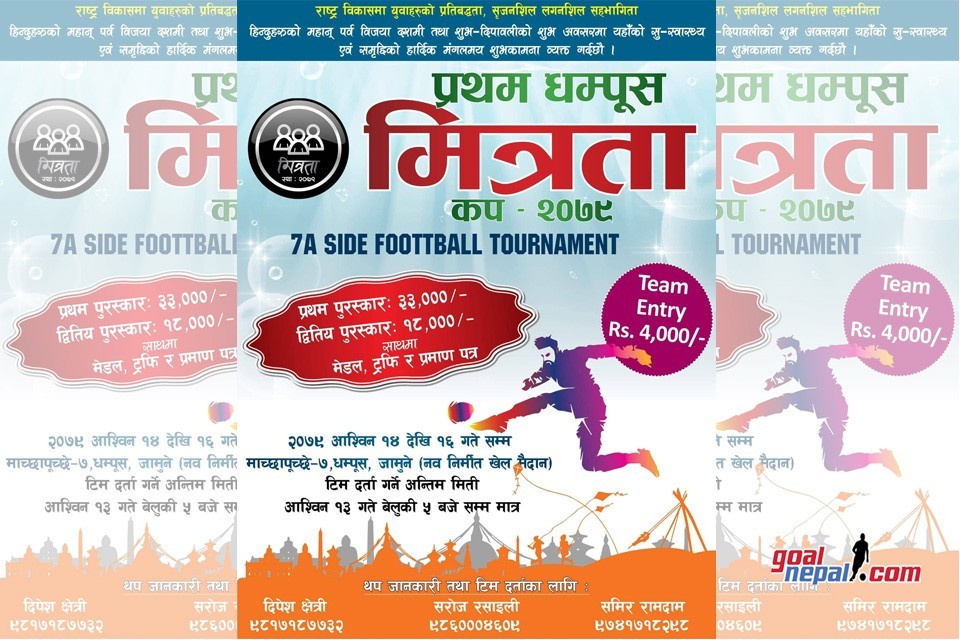 Mitrata Club, Machhapuchhre-7 Dhampus are going to organize the first Dhampus Mitrata Cup seven-a-side football tournament from Ashoj 14th to 16th.
The organizers informed that the preparations for the competition, which is going to be organized with the main slogan of 'commitment, creative and diligent participation of the youth in the development of the nation', are in the final stages.
Team registration has also been opened for participation in the competition to be held at the newly constructed playground at Machhapuchhre-7, Dhampus, Jamune. In addition, the team registration fee is set at Rs. 4,000.
Interested clubs can register their teams till Ashoj 13th, Coordinator Dipen Chhetri informed. The winners of the competition, which is going to be organized on the occasion of the upcoming great festival of Bijayadashami, auspicious Diwali, will receive Rs. 33,000 cash along with the title, while the runners-up will receive Rs. 18,000.