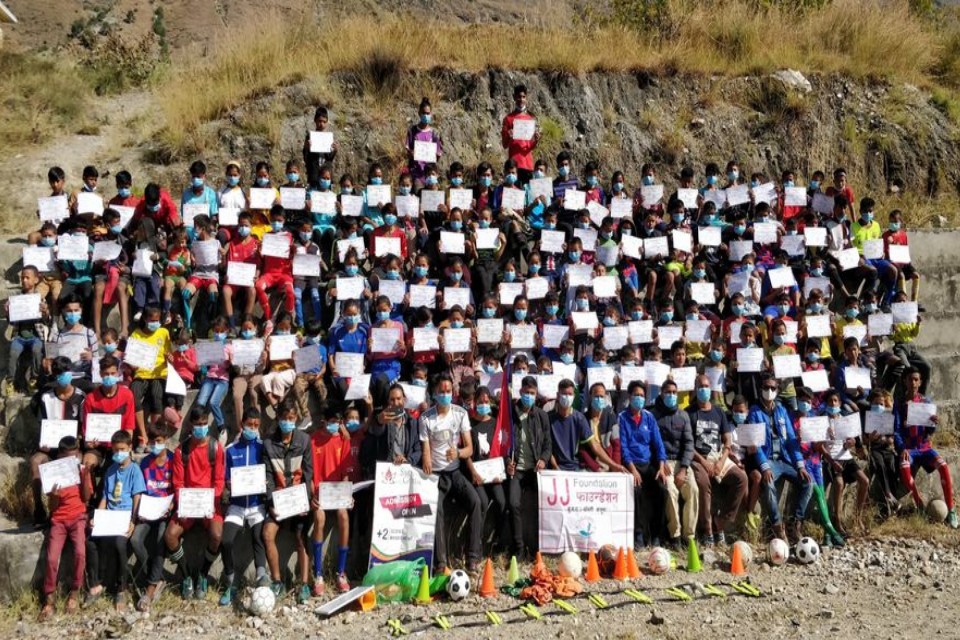 JJ Foundation has conducted a first ever football workshop for kids in Bajura district.

A 5-day workshop was concluded recently in Kolti.

The workshop was focused on various topics:

#New rules of football
#Match tactics
#Training with different training equipments
#Balance diet
# Importance of football

146 participants took part in the workshop, said coordinator Pushp Bista.

There is no district football association in Bajura.

Japanese Kids Paying Respect To U12 Team From Nepal