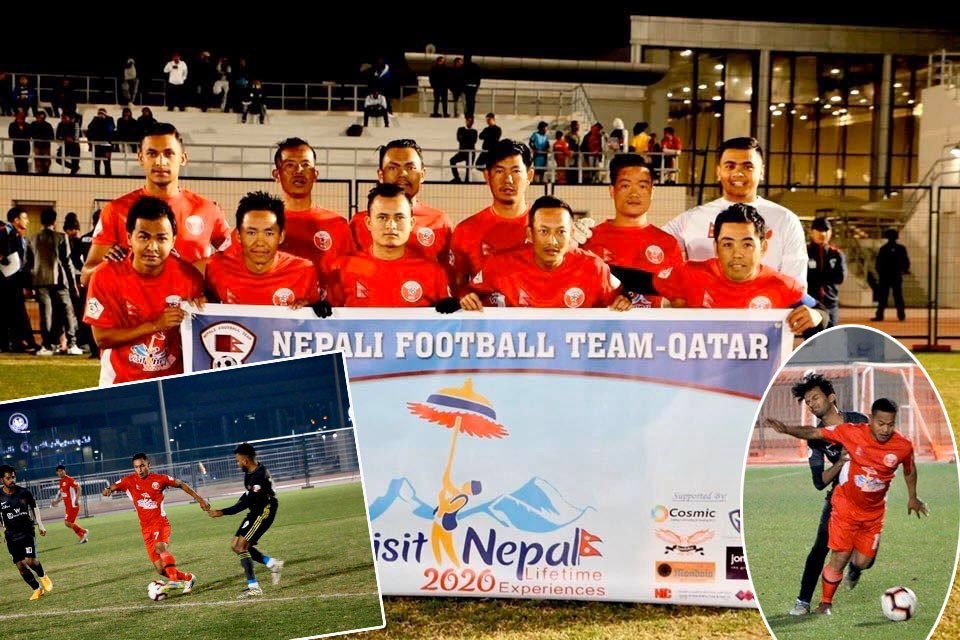 Nepal football team Qatar has started Asian communities championship with a bang as they defeated Bangladesh community football team 5-0 on Thursday night in Doha.

Former A Division league player, Arjun Subba scored a brace while Dilli Parahang Limbu, Rakesh Sapkota and Syanshu Bhusal scored apiece for the winners.

Nepalese team will play against India on February 6.

Nepal have been grouped with India, Bangladesh, South Korea, Philippines and Indonesia.

Qatar FA is organizing the championship.