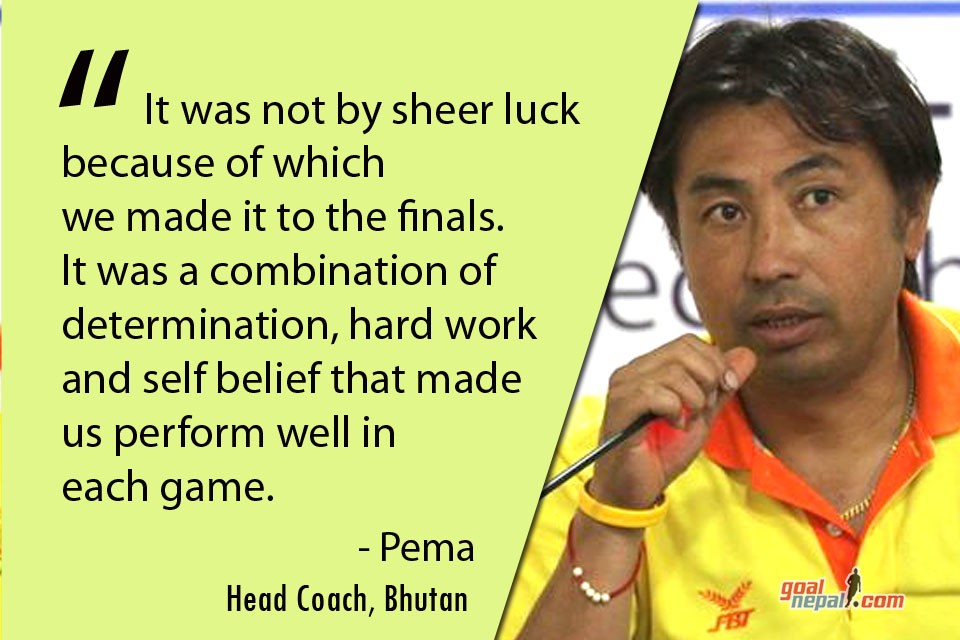 Bhutan coach Pema said they had made it to finals of 13th SA Games with their hard work, determination and self belief.

Bhutan defeated Bangladesh, Maldives & Sri Lanka in the process to the finals.

They will play against hosts Nepal in the final match on December 10, 2019.

Coach Pema said, "It was not by sheer luck because of which we made it to finals. It was a combination of determination, hard work and self belief that made usperform well in each game".

This is the first time Bhutan is playing the gold medal match in SA Games history.
Viking Thunder Clap For The First Time In Nepal !