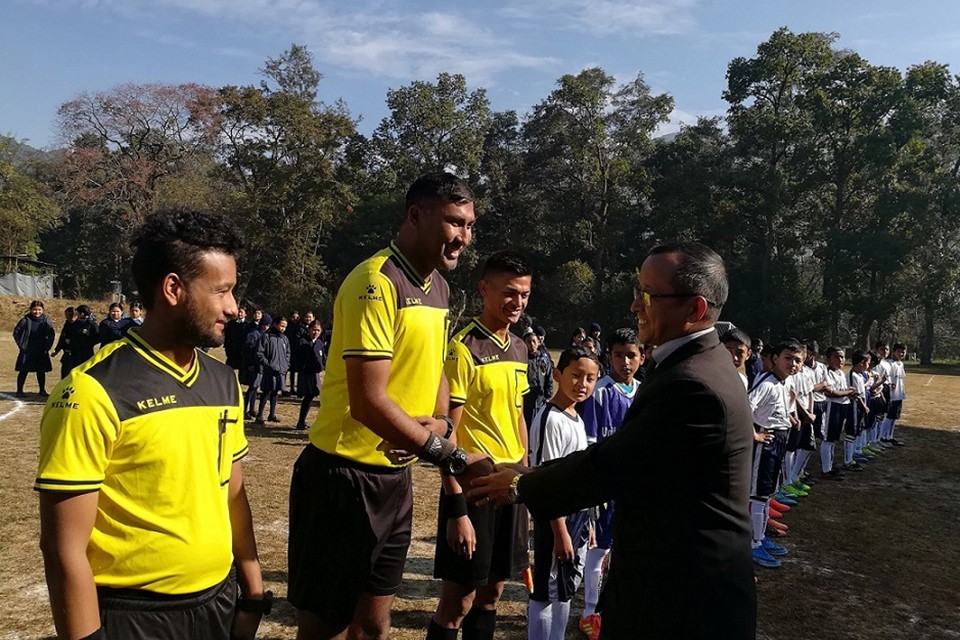 Modern Indian school, Sahid Dharma Bhakta school and Maya Universe academy Tanahun have won their respective matches in 24th Father Moran Memorial Football Tournament 2019.

Modern Indian school defeated Pushpanjali secondary school 4-1 in the first match played in Lalitpur on Friday.

Shreyash Raj Shrestha, Sakchham Gentle, Avinash Gibo and Deepankar Bhusal scored apiece for the winners. Shreyash Raj became the player of the match.
In the second match, Sahid Dharma Bhakta school Nakkhu defeated St. Xaviers school Jhapa 1-0. Roj Maharjan scored the match winning goal.

In the last match of the day, Maya Universe academy Tanahun defeated Bhaktapur NIST school 12-0.

Yashaiya Gurung scored four goals while Rahul Sunuwar scored a hat trick for the winners. Ash Bahadur BK and Yukesh Thapa contributed two goal each and Aman Nepali scored another for the winners.
Japanese Kids Paying Respect To U12 Team From Nepal