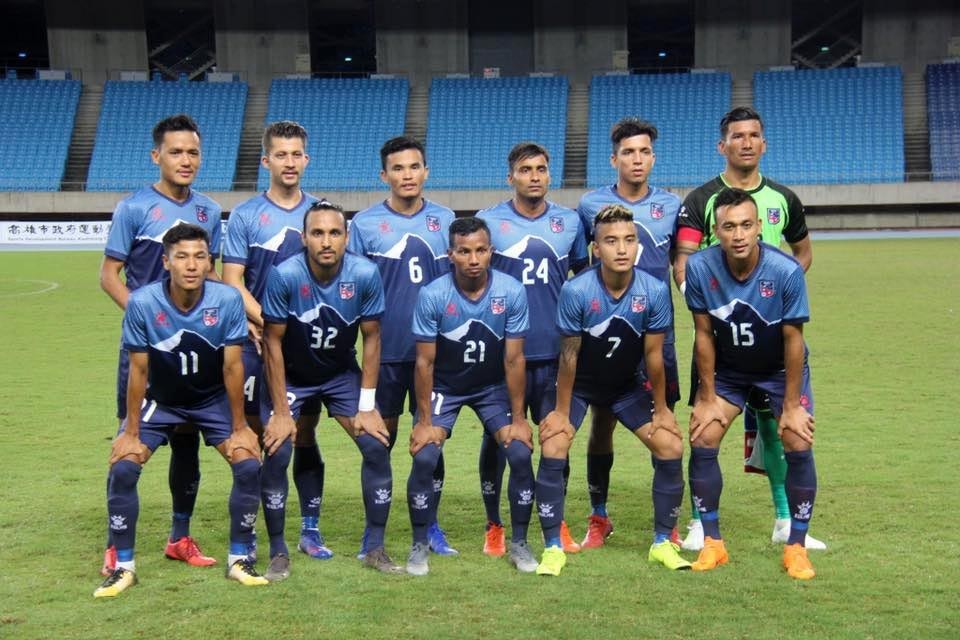 By Sushil Thapa, Fairfax, VA

The national football team of Nepal is all set to take on mighty Australia in the 2022 World Cup qualifiers in Canberra,Australia .

Coming off a well deserved victory over Chinese Taipei, minnows Nepal has a herculean task against one of the most formidable opponents in the group.

I hate to say this, but I reckon you may agree with me, as clear underdogs Nepal doesn't stand a chance against an opposition in the caliber of Australia that played in the 2018 World Cup in Russia.

Given the strengths of Australia, it won't be an exaggeration to state that it is all academic and the result is written on the wall. I will not be a bit surprised if the host comes out victorious with a big margin.

What really matters is how well Team Nepal is able to perform and withstand the most likely onslaught of the opponent. The objective must be to avoid a blowout.

Swedish Coach Johan Kalin has nothing in his arsenal that can stop Australia, the overwhelming favorites studded with Europe based players from romping home in style. All he needs to do is: select the best playing eleven, instill confidence and motivation in players.

In fact, there is little to no pressure on the visitors. They have virtually nothing to lose and everything to gain going into the match against a seemingly very technical, tactical and physical opponent.

It is a rare opportunity for the youthful Nepal outfit to play against a quality opponent. They can gain valuable experiences and learn the finer points of the game.

They have to enter the field keeping a positive attitude. They must play their natural game and to the best of their ability. It is very important that they do not get bogged down in order to remain competitive in the game. I know it is easier said than done.

In my opinion if they stick to the strategy, they will be in a position to achieve something, no matter how small it is. Otherwise,pressure on the team is bound to increase further if they become too defense minded.

Should Team Nepal succeed in limiting Australia to a few goals, the end result can be considered reasonable. However, to achieve the result, there is absolutely no room for complacency and mediocrity in their performance.

So far in the competition the Socceroos have displayed invincibility and total domination.They dispatched Kuwait 3-0 in their opening away match. They will be looking forward to give continuity to the momentum.

Against a relatively weak Nepal, Australia will not take any chances and have made their intentions crystal clear. They are expected to field the same playing eleven that played against Kuwait.

Indeed, they are very formidable and looking to clobber the opposition. Make no mistake, they will go all out leaving no stone unturned in their effort to score maximum number of goals.

I just hope Team Nepal stick to their game plan, give good account of themselves and don't panic, despite big challenges. I am keeping my fingers crossed that everything goes well for the team.

The Nepali community in Australia deserves a big round of applause for supporting Team Nepal in a very big way. It would mean a lot to players.

Thapa is a senior journalist, who is based in USA.