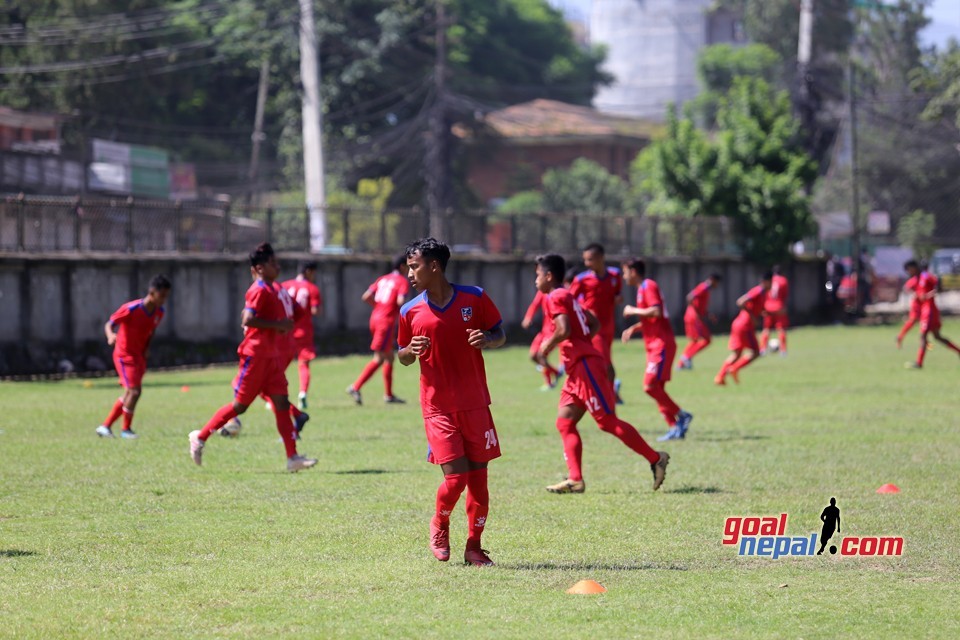 Nepal U18 will take on Maldives U18 in the opener of SAFF U18 championship.



SAFF has revised the fixtures after Pakistan withdrew from the event due to internal turmoil at PFF. 



Nepal is hosting the event at APF grounds, Halchowk from September 20-29.



Nepal will play Maldives at 3 PM local time. 

Bangladesh will play against Sri Lanka on September 21. Nepal will play against Bhutan on September 22. 

India meets Bangladesh on September 23, Maldives versus Bhutan is on September 24 and Sri Lanka vs India on September 25. 



Champions of group A will meet the runners up from group B and champions of group B will play against the runners up from group A in semifinals.



Final will be played on September 29 at 3 PM NST.
Nepal U19 Preparing For AFC U19 Championship Qualifiers