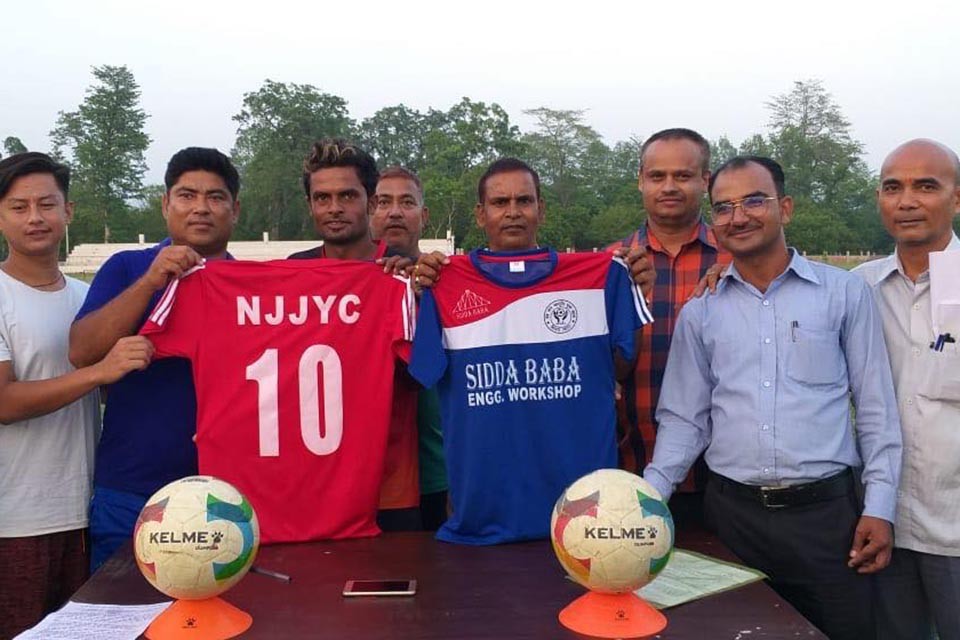 Nawa Jana Jagriti yuwa club has received backing of Siddhababa Engineering workshop.

The club - which is based in Simara, Bara - is competing in C Division league qualifiers in Kathmandu.
Club VP Shankar Thapa and owner of Siddhababa Hari Shankar Thakur signed in an MoU on Tuesday.

According to the deal, workshop will provide sporting gears and jerseys to the club throughout the year.

Club's general secretary Shambhu Singh Thakuri said they were ready to go Kathmandu for the C Division league qualifiers.

"We have home grown players and we are ready for the qualifiers", said Thakuri.