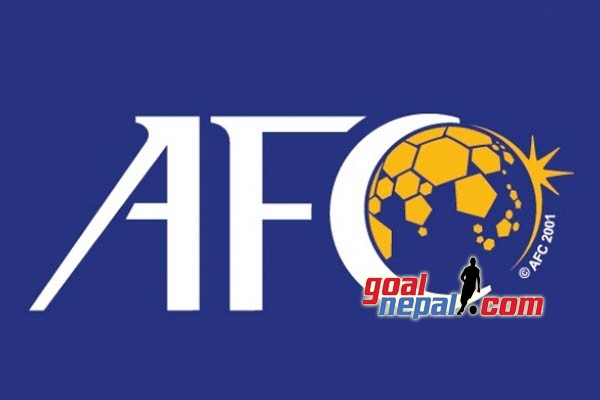 The first joint project between the AFC and United Nations High Commissioner for Refugees (UNHCR) focusing on helping Rohingya refugees lead better lives was launched on Sunday in Kuala Lumpur, Malaysia. The programme will provide an opportunity to 120 refugee children and their parents to take part in football and other sports activities, at the same time furthering health awareness and promoting education.
Sixteen boys and sixteen girls between 7 and 16 years of age took part in the football activities at the launch event. One of the participants, Sharifah Binti Hafiz Abdul Jalil, 13, said: "What I enjoy best in football is competing with others. Football gives you dignity. I have played since I was 9 but this programme has helped me to play in a team in a structured way. I'm really enjoying it."
Jaafar Ahmad's, also 13, football hero is Neymar. He said: "I am really privileged to take part in this programme: we get to play football every weekend and we have great facilities. We have also been given football boots and kits and I'm really happy to play with my team."
The AFC signed a partnership agreement with the UNHCR in June this year. Cooperation between the two organisations takes place under auspices of the AFC Dream Asia Foundation. The AFC Dream Asia Foundation, launched by the AFC President Shaikh Salman bin Ebrahim Al Khalifa, was introduced in March 2017 as a way of providing efficient, effective and transparent aid to deserving communities across Asia.
AFC President Shaikh Salman bin Ebrahim Al Khalifa said: "Football has a responsibility to contribute to a better world. The AFC's partnership with UNHCR is an effective way of bringing the joy of football to less fortunate people in society. Refugees deserve a new start and football can help give them the confidence needed for it."
The AFC-UNHCR project assisting Rohingya refugees in Malaysia will be implemented in two phases. The first phase will focus on the promotion of education and health through sports, and takes place between September 2017 and February 2018. It involves the Rohingya refugee community in Klang, Malaysia, via community centres. The participants are children and their parents who are enrolled at these centres, teachers and members of the parent-teacher associations. The first phase of the project will end with a football carnival involving the children and the parents.
The AFC and UNHCR offer joint health education programmes to refugee children at Batu Belah Primary School in Klang on a weekly basis. The health education sessions are led by panel doctors from the AFC Sports Medicine unit and volunteers, medical personnel from UNHCR. The English Premier League's Premier Skills programme delivers the weekly football training programmes together with character education, emphasising health education learned in the classrooms.
Premier Skills coach educator Patrick Loo said: "This is a great opportunity for Premier Skills to partner with the AFC and UNHCR. It's the first Premier Skills project that involves NGO partners in Malaysia and it was important that the partners came together to facilitate the involvement of refugee children. It's all about the fun of football and it's a community project for us, part of the English Premier League and British Council legacy programme."
JREC (Persatuan Jaringan Islam Global Masa Depan), a local NGO and UNHCR's social development project partner, looks after the management of refugee school where the programme is based. JREC is also the programme coordinator, reporting to the AFC and UNHCR.
The multi-disciplinary programme has also a creative side to it, as the players' training bibs have been printed by them participants themselves as an art project.
The second phase of the project will cover issues such as promotion of livelihood, child protection and prevention of sexual gender-based violence, and is to commence in 2018 after an assessment of phase 1 is completed.
Through the programme, UNHCR Malaysia hopes to provide refugees with an avenue to improve their self-reliance, empowerment and social inclusion. The objective of the AFC, who signed an international MoU with UNHCR last December, is to undertake effective social responsibility campaigns and promote the game of football and its unifying educational, cultural and humanitarian values.