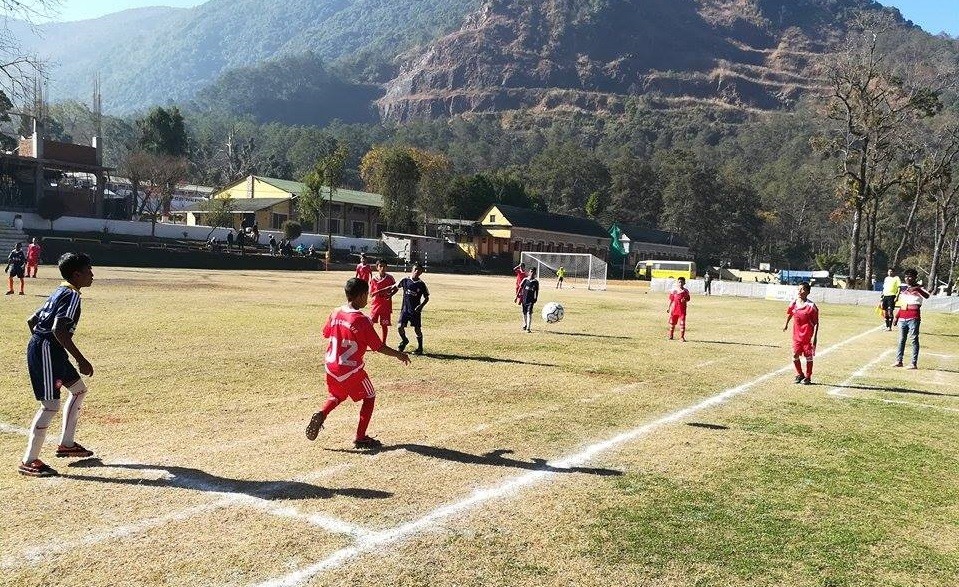 Nepal Don Bosco, St. Xaviers and LA school have secured quarterfinals berth in 22nd Father Moran memorial football tournament in Lalitpur.
Nepal Don Bosco school, Lubhu, Lalitpur played 1-1 draw against Moran memorial school Jhapa on Sunday. Both teams qualified for last eight as group winners and group runners up.
St. Xavier's school Jawalakhel A defeated KUHS, Dhulikhel 1-0 to enter last eight. Aarav Samrat Hada scored the match winning goal. Sushil Byanju from KUHS became the player of the match.
LA school defeated Rosebud school 7-0 to enter quarterfinals.
St. Xavier's A and Modern Indian school have already entered quarterfinals.
Japanese Kids Paying Respect To U12 Team From Nepal