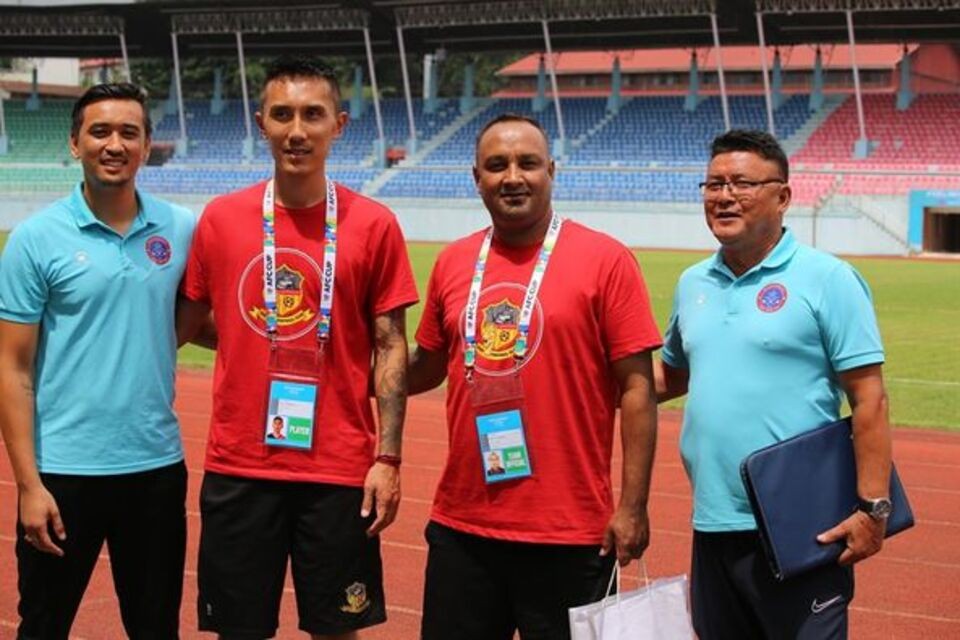 Machhindra FC is playing against Paro FC, the league champions of Bhutan in AFC Cup qualifiers tomorrow.
Venue:
Dasharath stadium is hosting the match.
Timing:
The match will kick off at 5:30 PM NST.
Match tickets:
The ticket prices are NRs 200 & 500.
Streaming
Kantipur TV will broadcast the match LIVE on its platform.
Coaches views:
Paro's Head Coach Pushpa Lama Sharma said Machhindra were a good team including national team players. He added he expects his side to put up a good fight. "We have played three league matches and are fully prepared. Machhindra are a good side to play against and we respect them. We expect to progress to the next round," Sharma said.
The team's captain Kinley Wangchuk also seconded his coach's thought on the match against Machhindra. "Some of our players know the field and the condition well here. We hope to take advantage of that. We are now fully focused against Machhindra. Only after that we can think about the next stage," said Wangchuk.
Machhindra's head coach Kishor Kumar KC said the side had strengthened their weak positions from the league. "Our signings are improvements on the weak positions and we will use them against Paro. We respect our opponents and have studied them well. I think they are more relied on their foreign signings," said KC.
Machhindra's team captain Bishal Shrestha said they had trained well and their preparations were over. "Our preparations started late due to the weather and rain but we have signed new players and they have been training really well," said Shrestha.