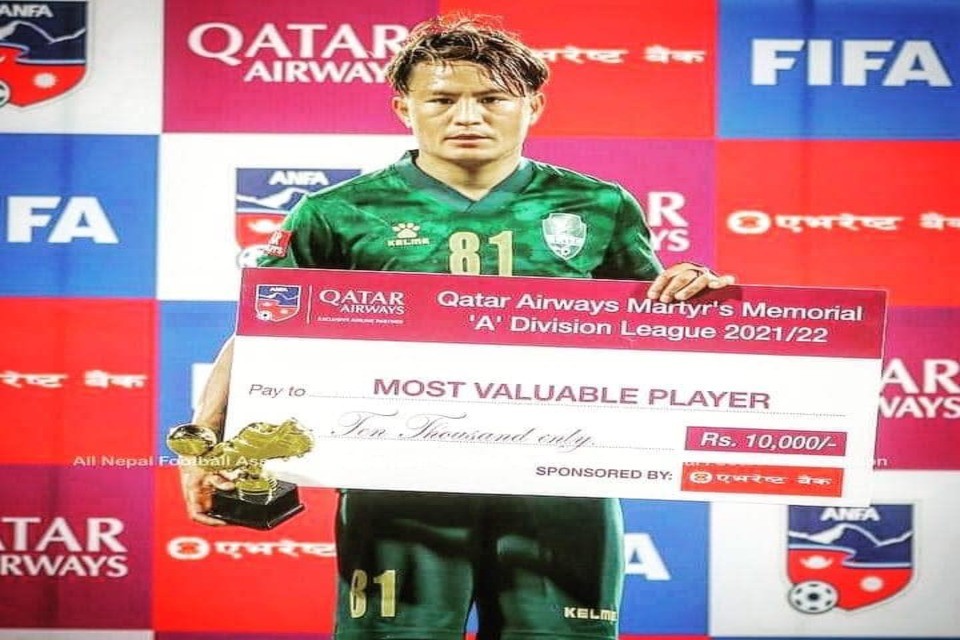 Tribhuwan Army FC winger Jagjeet Shrestha has returned Australia with five matches remaining in the league.
Shrestha said he was returning due to family reasons.
Former ANFA academy product, Shrestha is flying to-n-fro from Australia, playing league games in Nepal in a aim to make a place in national team again.
TAFC are in 5th position with 30 points.
5th Jhapa Gold Cup: Tribhuwan Army FC Vs MFC Darjeeling - MATCH HIGHLIGHTS