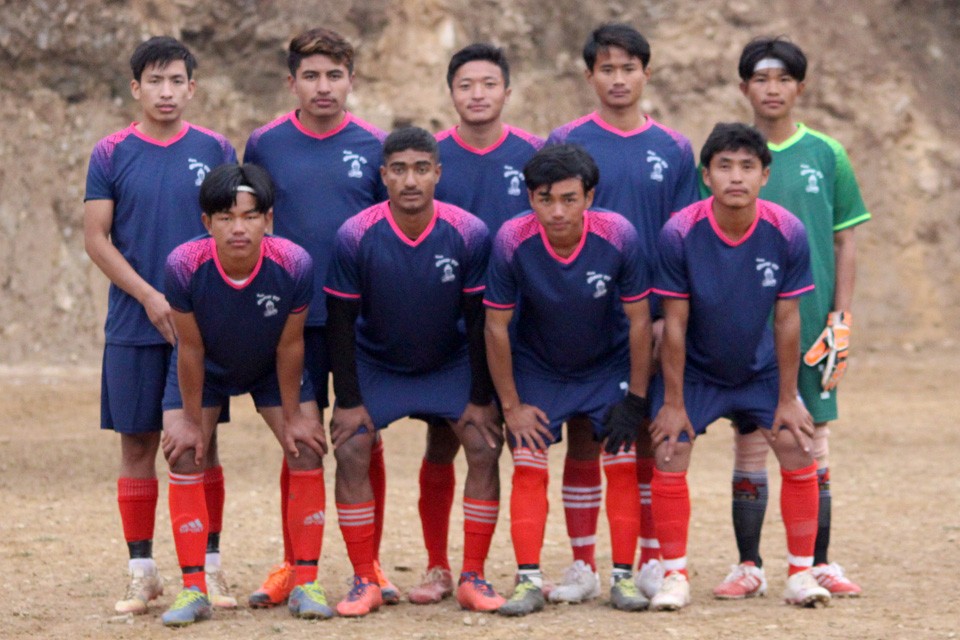 Pragatishil Tamu yuwa Samuha has entered semifinals of 1st Aatharai rural municipality chairman cup football tournament.

Pragatishil sidelined Seselung club 4-2 on penalties on Satuday at Khamlalung, Terathum.

Both teams played 1-1 draw in a regulation time.

In other matches, Phedap defeated Srijung Raya Papo Samaj 1-0, Aatharai rural municipality team ousted Chuhandanda 2-1 and Mahadev Basic school Hwaku sidelined Aradhana Nazareen Church 2-0.

Aatharai rural municipality is organizing the championship, which has a winning purse of NRs 1,50,000.

JALTHAL FC, JHAPA WINS TITLE OF 2nd BHAGIMAN SINGH MEMORIAL CUP