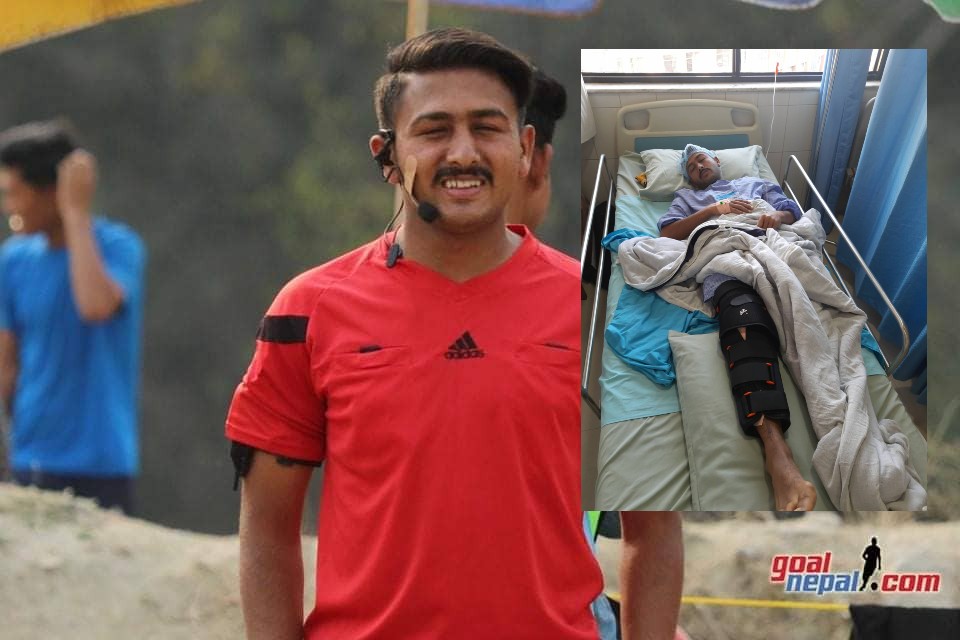 ANFA referee Kanchan Timalsina has undergent a knee surgery recently.
Timalsina said his troubled knee was operated at Blue Cross hospital. Dr. Bhadra Hamal led the team who treated his knee.
"I am feeling much better now", said Timalsina.
He needs at least six months complete rehab process to be completely fit to conduct the matches again.
Look Of Dasrath Rangasala In COVID Pandemic