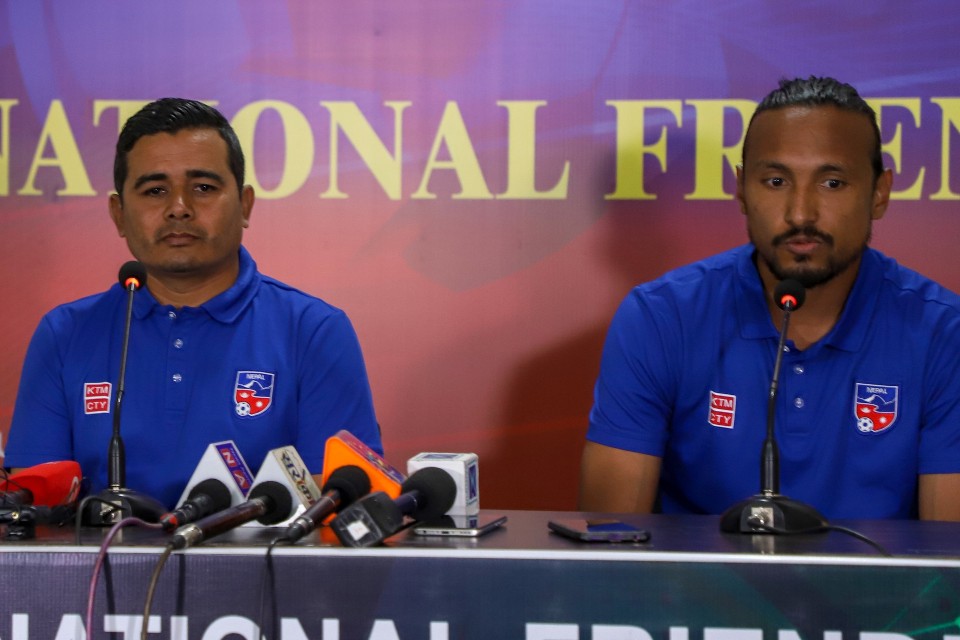 Nepal will take on Pakistan in a friendly at the Dasharath Stadium later today. The match will kick-off at 5 PM under lights. Nepal will have Prabesh Katuwal on the touchline, managing his first outing for the nation.
It is a fantastic opportunity for him, according to Katuwal. "Managing the national team is everyone's ambition when starting a coaching career, and I got the opportunity," he said.
According to Nepal's acting head coach Prabesh Katuwal, the team has been assembled with the objective of defeating Pakistan. Given the short amount of time for preparation and the fact that many players had relocated abroad, he claimed to have prepared the team by assembling the best players to choose from.
Katuwal said during the pre-match press conference: "The past doesn't go in our favor. But we'll go into the pitch with a winning attitude. Since we had defeated Bangladesh, we didn't have much time to work in terms of fitness. Calling up the available players, I put up a team that is balanced. Those who perform well in training will be given opportunities."
Pakistan is making their international comeback following a FIFA-imposed three-year suspension. The addition of Pakistani players who play abroad, according to Katuwal, will make life challenging for Nepal.
Rohit Chand, who will lead Nepal as a captain for the first time, expressed his appreciation for the opportunity. He clarified that the team's plan will be to play to win. "Pakistan are a formidable side. They are well-prepared for this match. There will be competition in the game", he said at the press conference.
After the friendly against Bangladesh, this will be Nepal's first game. Anjan Bista's hat-trick in the first half was key in Nepal's victory in that encounter.
Further on this match: Nepal Vs Pakistan - PREVIEW
SAFF Championship 2023: Nepal vs Pakistan - Match Highlights