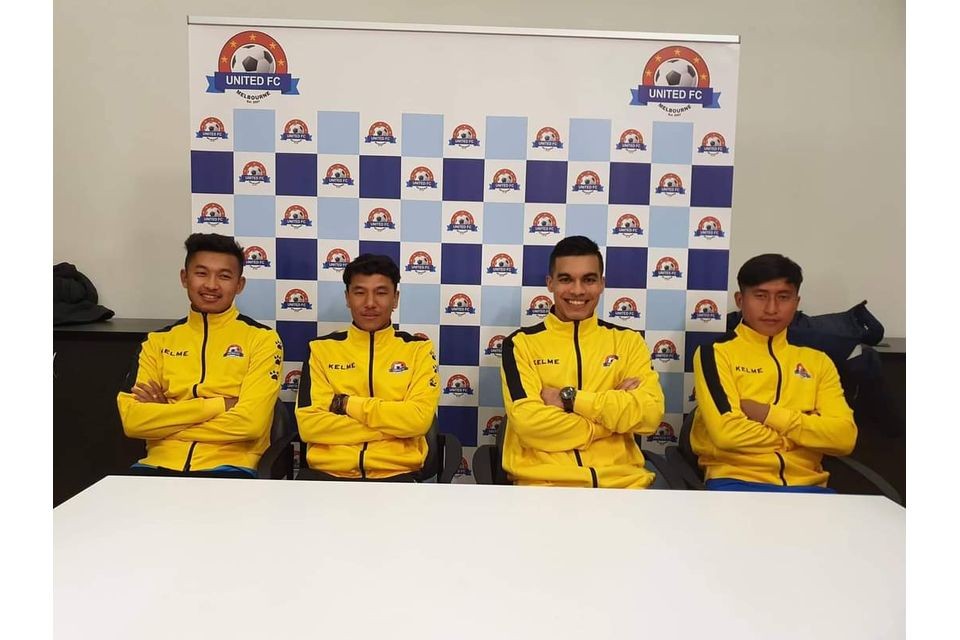 Darshan Gurung, Nabin Gurung, and Santosh Tamang, three Nepalese internationals who recently arrived in Australia, have been introduced by United FC Melbourne. Prabesh Joshi, a former Futsal5 player has also joined the team.
They are currently competing in the MCSA League 1 2022 season.
Darshan, Nabin and Santosh left Nepal to pursue their future in Australia on July 3. Nabin and Darshan played for New Road Team in last season's A Division League while Santosh was involved with Tribhuwan Army FC.