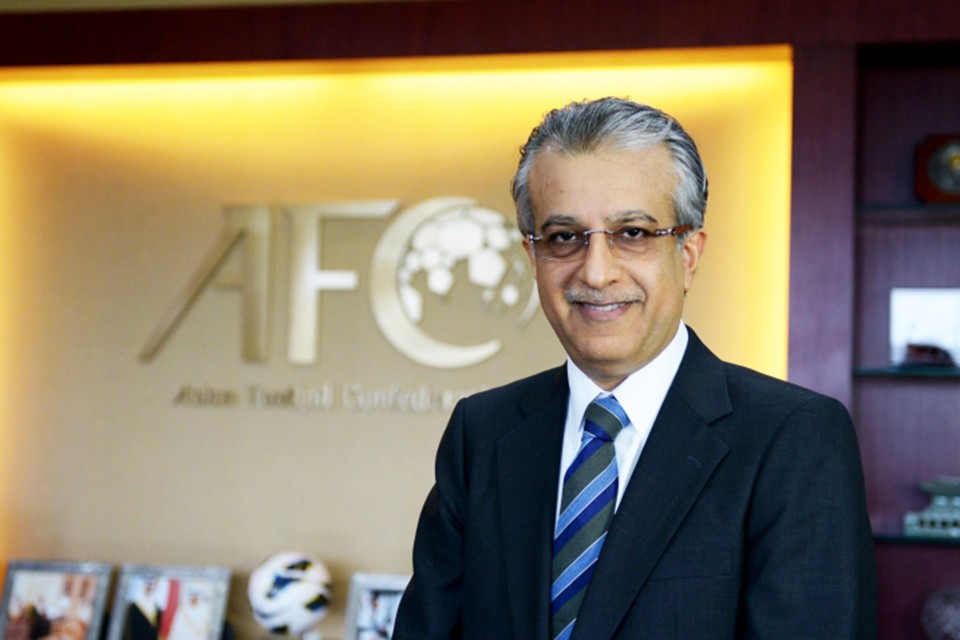 AFC President sends his best wishes to Asian teams and officials gearing up for 2020 Tokyo Olympic Games
Asian Football Confederation (AFC) President Shaikh Salman bin Ebrahim Al Khalifa has wished Asia's teams and officials the very best of success ahead of the 2020 Tokyo Olympic Games football tournament, which will see all three of Asia's women's teams begin their campaign on Wednesday's opening day action.
1996 silver medallist China PR will open their Group F campaign in what promises to be an epic encounter against two-time silver medallist Brazil at the Miyagi Stadium in Rifu at 5:00pm (local time), before host Japan begin their quest to improve on their 2012 London Olympic Games silver medal finish when they take on Canada at the Sapporo Dome at 7:30pm, with Australia in action against New Zealand an hour later in Group G at the Tokyo Stadium.
Shaikh Salman said: "On behalf of the Asian football family, I would like to wish all our teams and officials the very best of luck and I am confident that they will do Asia proud, but most important of all, I wish all our teams, all the athletes and organisers the best of health throughout the Games.
"The road to the 2020 Tokyo Olympics has been one of the most challenging journeys, not just for our football teams, but for all in global sport, so we must praise all our players, officials and everyone involved for showcasing incredible resolve and determination to compete at this international showpiece."
The Continent's men's teams are in action on Thursday with Korea Republic aiming to better their bronze medal feat at the 2012 London Olympic Games when they battle Group B opponents New Zealand at 5:00pm at the Ibaraki Kashima Stadium, while Saudi Arabia will mark their 25-year return to the global extravaganza in a thrilling opener against Ivory Coast in Group D at the International Stadium Yokohama.
Australia, who are returning to the men's Olympic football tournament after 13 years, will begin their campaign against Argentina in Group C at 7:30pm at the Sapporo Dome before the attention shifts to hosts Japan who will be eyeing a winning start against Group A challengers South Africa at 8:00pm at the Tokyo Stadium.
Some of the Continent's most established match officials are also poised to leave their mark at the 2020 Tokyo Olympic Games with the Australian trio of Christopher Beath, Anton Schetinin and George Lakrindis and the Jordanian team of Adham Makhadmeh, Mohammad Al Kalaf and Ahmad Al Roalle as well as support referee Hiroyuki Kimura from Japan selected to officiate in the men's tournament.
Meanwhile, Japanese referee Yoshimi Yamashita, who alongside compatriots Makoto Bozono and Naomi Teshirogi created history as the first all-female trio to officiate in the AFC Cup in 2019, have also been appointed to the women's tournament as well as Australian referee Kate Jacewicz, and Korea Republic assistant referees Kim Kyoung-min and Lee Seul-gi.
The 12 match officials will be supported by Fu Ming from China PR, Qatar's Abdulla Al-Marri and Muhammad Taqi from Singapore who have been assigned as Video Assistant Referees to both the men's and women's tournaments.