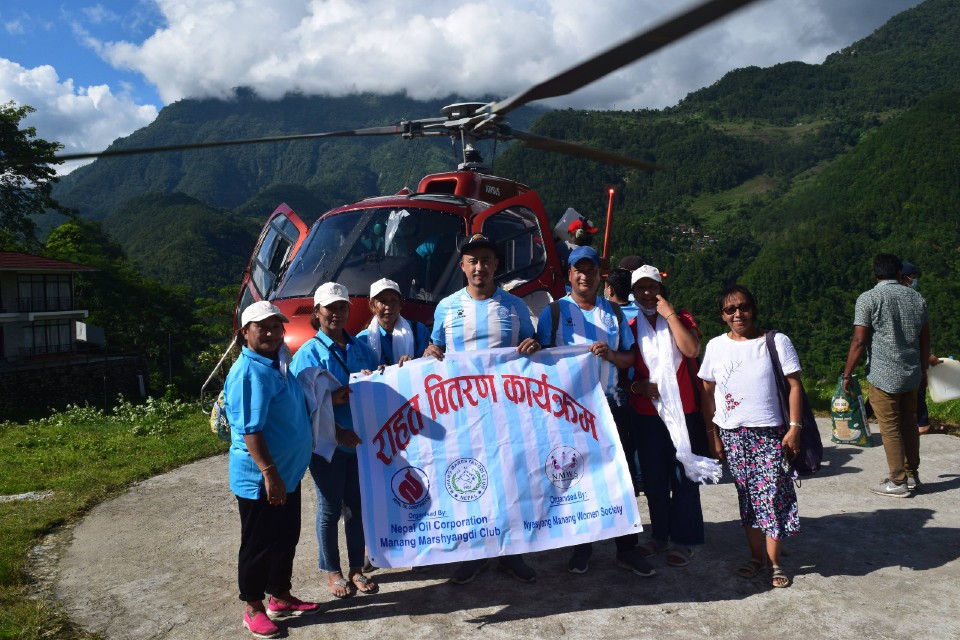 Manang Marshyangdi Club (MMC) is distributing relief in Manang district.

The club is providing relief to the needy ones who are affected by flood and landslides.

The roads are completely damaged so the club is supplying relief goods via chartered helicopter. The program was halted for two days due to bad weather.

The club has provided relief to the people at Pisang, Nwagal and Ghyaru. More relief will be provided to Hunde and khangsal on Saturday.

Neysang Manang Women Society is supporting the cause.
MMC Vs Tribhuwan Army FC - MATCH HIGHLIGHTS