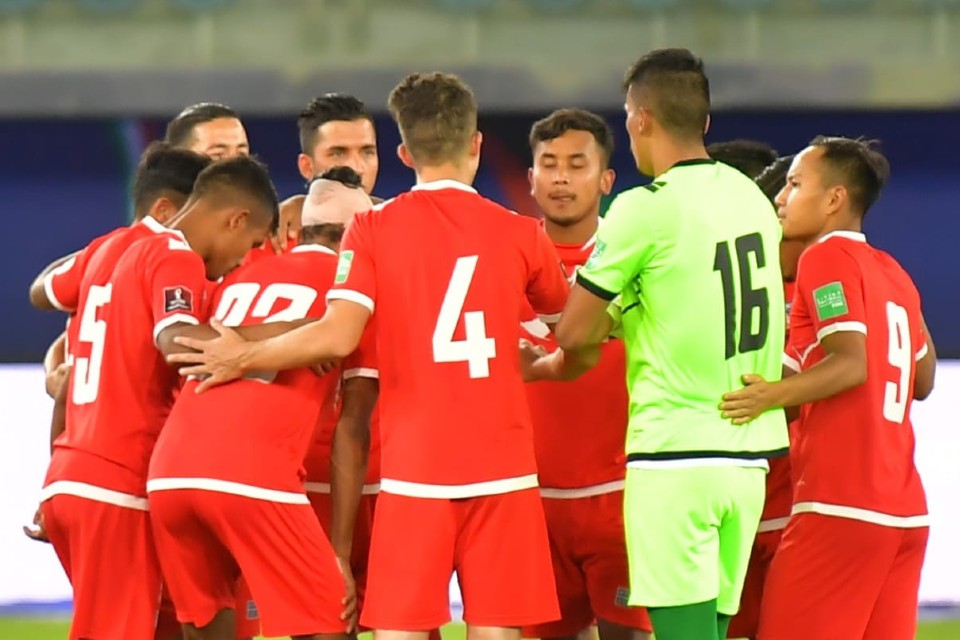 Having registered a crucial win over Chinese Taipei in Group B of the Asian Qualifiers for the FIFA World Cup Qatar 2022 and AFC Asian Cup China 2023, Nepal are determined to push harder in their remaining matches.
Goals by forward Anjan Bista and substitute Nawayug Shrestha at the Jaber Al-Hamad International Stadium in Kuwait City secured Nepal their second win over Chinese Taipei as the South Asians ensured a fourth place finish in the group.
Bista had scored both goals when the two sides met earlier in the campaign, with Nepal also winning that tie 2-0.
"We were able to win the match and it is more important than me scoring the goal," said Bista to local media. "We played with the ambition to win and were able to execute the strategy set by the coach."
Nepal head coach Abdullah Almutairi praised his players for sticking to the gameplan against Chinese Taipei.
"We had done good research about Chinese Taipei. We were confident that we could control the match if we got an early goal and we were successful in our plans," said the Kuwaiti.
While fourth place might now be secure, Nepal will set themselves the target of registering points against Jordan, who they meet on Monday, and Australia (June 12).
It may seem like a tall order, with the South Asians having lost 3-0 to Jordan and 5-0 to Australia earlier, but the win over Chinese Taipei has boosted their confidence and Nepal will aim to end their campaign on a high and book their ticket to the third round of the Asian Qualifiers for the AFC Asian Cup China 2023.

AFC