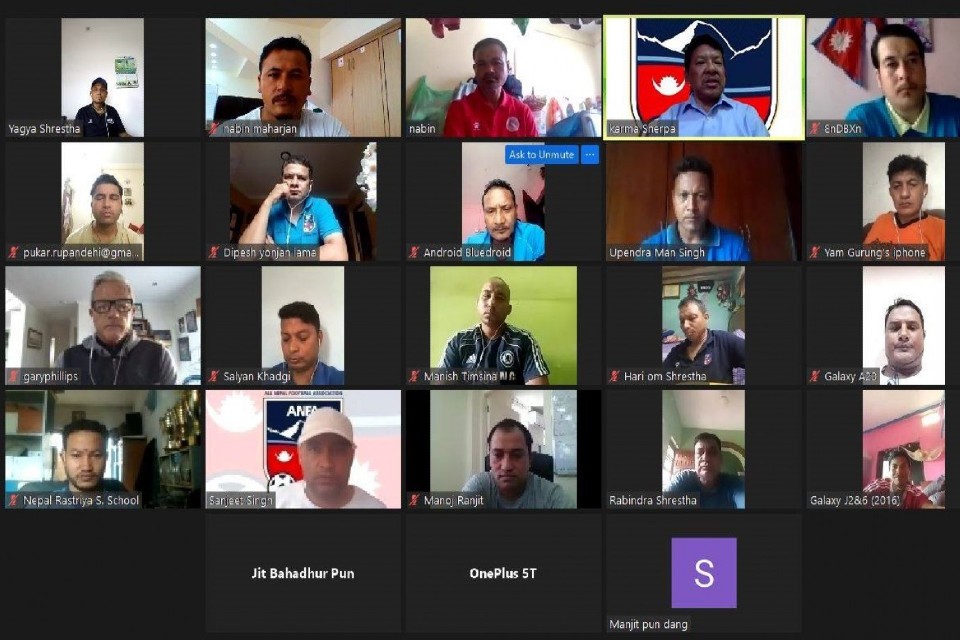 All Nepal Football Association (ANFA) has sped up webinars to make its district coaches active.

On Monday, it held webinar for coaches to discuss about online reporting system.

20 coaches from various provinces took part in the webinar. Now the coaches have to submit report online. Most of the coaches haven't trained the players in district due to coronavirus spread.

The FA said technical department will monitor the coaches and evaluate their performances.
ANFA Technical Director Gary Phillips, Co-ordinator of Grassroots and Youth Department and ANFA Vice President Upendra Man Singh, Sanjeet Singh (Head of Coach Education), Nabin Maharjan (Head of Elite Youth Program), Hari Khadka (Head of Women's Department) and Manoj Ranjit (Grassroots Manager) conducted the workshop.
ANFA President Karma Tsering Sherpa addressed the web workshop.