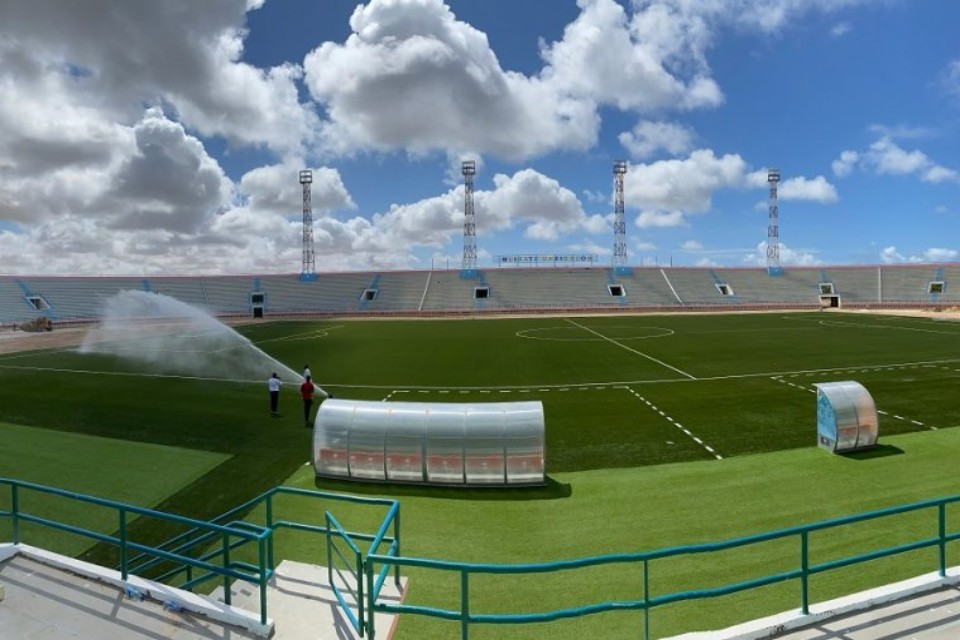 Somalia's national football facility Stadium Mogadishu, has made a comeback on Tuesday, as the president of the federal republic of Somalia, His Excellency Mohamed Abdullahi Mohamed, has re-inaugurated the home of Ocean Stars, which hosted its first match after 17 years of inactivity.
The facility which experienced very miserable history in recent years, has finally regained its stunning shape and was able to host a football match after its renovation.

It was 2004 when the national facility hosted its last football league and since then it has been a base for Ethiopian troops, then AL Shabaab and finally hosted AU peacekeepers in the country before they vacated on 28 August 2018.
Somali Football Federation president, Abdiqani Said Arab, said that the reopening match of the facility will be recognised as the biggest football development in the country in 2020. He thanked Somali government for returning the national facility into the hands of the people.
"Stadium Mogadishu is now ready and Somali Football Federation is pleased to announce that Ocean Stars will be able to play their home games in the country. We will also use the facility to host other football activities we do" SFF president said adding that SFF headquarters will be built next to the facility with the financial assistance from FIFA.

From Somalia FA
3rd Makwanpur Gold Cup: Sankata Club Vs Nepal Police Club