Gorkhalis Abroad
Rohit Chand Nominated In Indonesia Liga 1 Best PoY
Rohit Chand Nominated In Indonesia Liga 1 Best PoY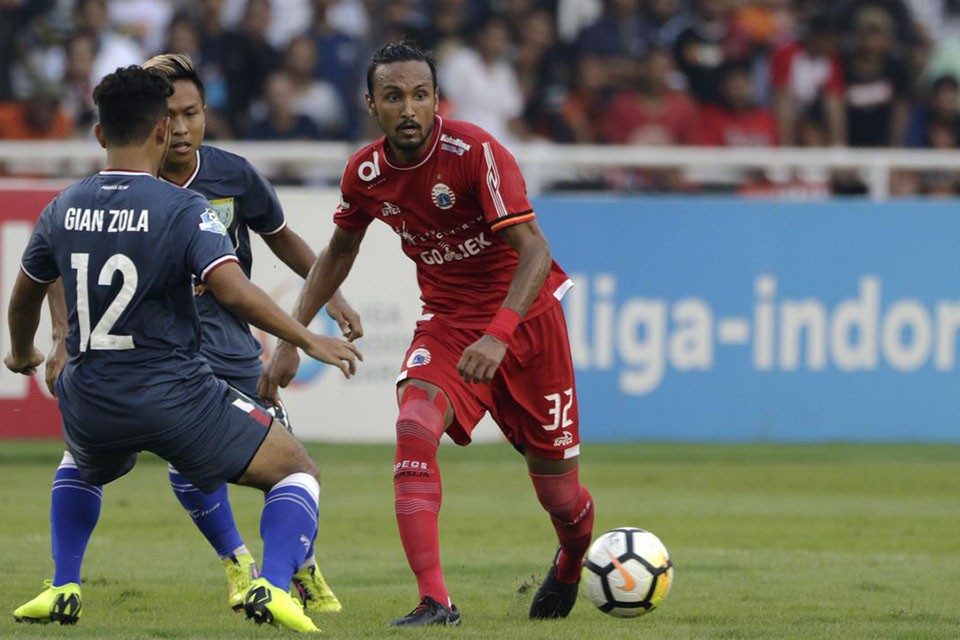 This is huge.

Nepal international Rohit Chand has been nominated in Indonesia Liga 1 best player of the year.

The Technical Study Group (TSG) of Liga 1 has released the name of the best players for the 2018 Gojek Liga.

Chand - who plays for Persija Jakarta, is one of them.
Rohit Chand's performance with Persija is extraordinary, bringing his team to the top of Liga 1. He scored three goals and made two assists from 30 appearances.

He has released 850 passes so far, 668 of which led to Persija players. That is the accuracy of 79 percent.
Rohit will compete against Persibaya striker David Da Silva and PSM Makassar star Willem Jan Pluim.
One of the TSG members, Sudirman said that there were many considerations to determine the best candidate players in League 1 2018.

Meanwhile, Persija Jakarta and PSM Makassar will have it all to play for in their final matches to claim the Gojek Liga 1 title this weekend.
League leader Persija, which is on 59 points, a one-point lead over PSM, will face Mitra Kukar in Jakarta on Saturday, while PSM takes on PSMS Medan in Makassar, South Sulawesi, on Sunday. 



Win against Mitra Kukar will guarantee Persija the title.