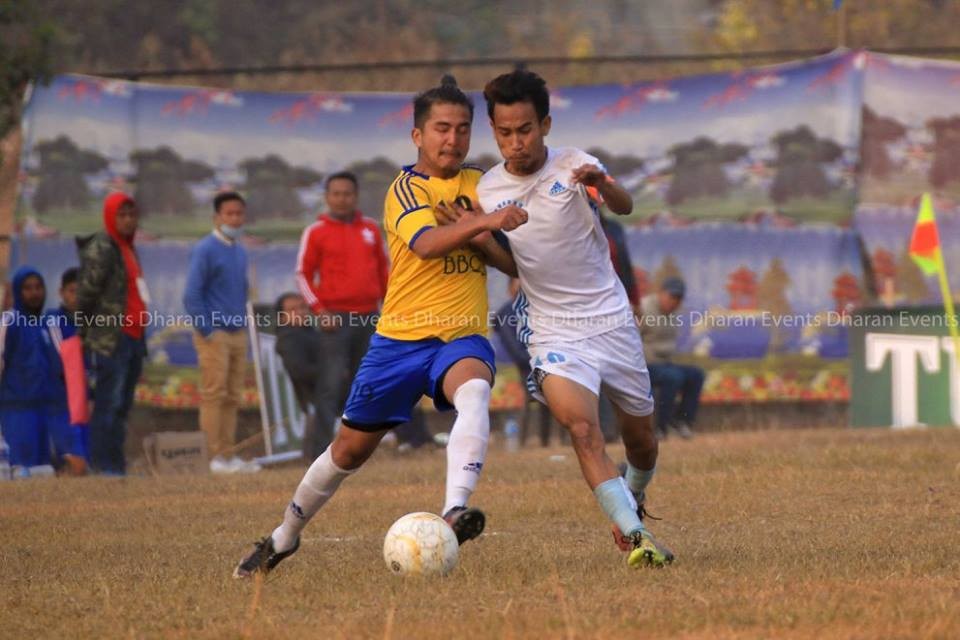 Dharan 17 has entered finals of 18th Godhuli Redbull Running Cup.
Dharan 17 defeated Dharan 14 5-0 in semifinal match played in Dharan on Thursday.
Prakash Budhathoki scored a brace while Hemnta Thapa Magar, Tapan Karki and Josan Rai scored apiece for the winners.
Diwas Rai was declared the man of the match.
Dharan 8 will play against Dharan 11 in second semifinal match today.

Pic: Dharan Events