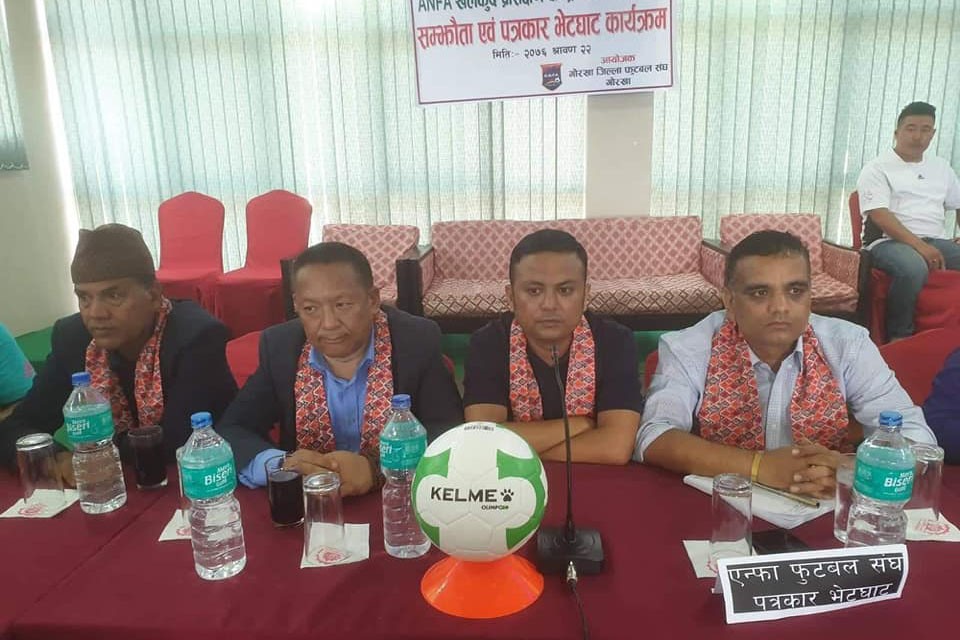 ANFA and Gorkha municipality has struck a deal to build a football training centre in Gorkha.

ANFA president Karma Tsering Sherpa and Gorkha municipality mayor Rajan Raj Panta signed in the MoU on Thursday.

The municipality will provide 100 ropanees of land to ANFA Gorkha.

ANFA is planning to construct football training centre in all ANFA affiliated districts with the support from FIFA.
4th Jhapa Gold Cup Kicks Off; Jhapa Beats Sahara Club