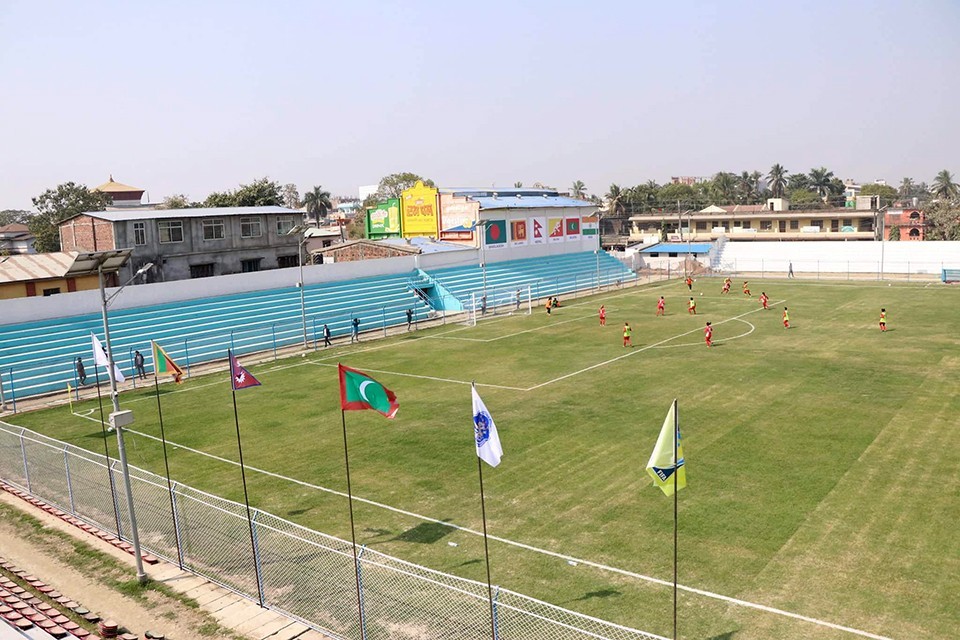 Province 1 government has separated Nrs 5 crore to install floodlights and upgrade facilities at Sahid Maidan, Biratnagar.



The only football stadium of Nepal, Sahid Maidan was recently renovated with Nrs 1.5 crore for SAFF women's championship.



The organizers are forced to host event in a scorching heat due to no floodlights. The government believes that they will install the lights within a year.
Meanwhile, the provincial government has also separated Nrs 5 crore for sporting facilities in Dharan and Nrs 1 crore for Baijanathpur stadium.