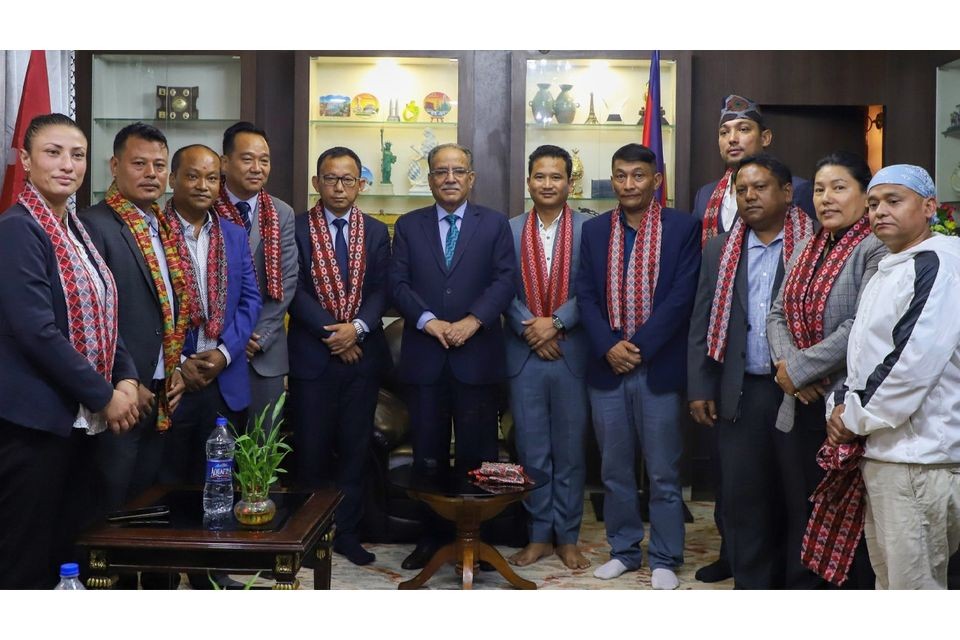 Former Prime Minister Pushpa Kamal Dahal 'Prachanda' has congratulated the All Nepal Football Association Executive Committee (ANFA). On Wednesday morning, Dahal met with ANFA Ex Co members at his residence in Khumaltar and congratulated them.
Dahal told Ex Co members that he would be happy to play a constructive role in the development of football. "I wish everyone elected the best of luck during their terms and pledge my full support. I will also do everything in my power to help the game's development", Dahal stated.
On June 20, the 21st ANFA General Congress elected the Executive Committee led by president Pankaj Bikram Nembang.
7th Rajarshi Janak Cup: Bagmati Club Sarlahi Vs Dharan FC